We had our last photo shoot as a family of 3 last week and I am SO glad we did it! I cherish the photos I have of me and my husband when I was pregnant with Hudson (
see them here!
) and I know I will cherish these photos of baby bump #2 just as much. Our photos were taken by the super cute
Katie Grace Photography
and she totally rocked it! I can't wait for photos with TWO sweet kiddos!
Okay, so here we go......be prepared for photo overload because it was hard to narrow down my favorites!
This one captures "us" so perfectly!
I hope Hudson keeps this photo forever and remembers how much his mommy loves him.
My boys. Be still my heart.
That face.
Thanks for letting me share!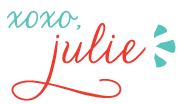 28 Comments »