Have you ever felt like the odd mom out? I know I have. As a working mom, it's hard to connect with other moms.....and that's probably why I love blogging so much. I've been able to meet and connect with moms who work out of the home, moms who stay home, moms who work from home, and everything in between. But in my day to day life, I do often feel like the odd one out. I'm too busy, usually too unorganized, and way too overwhelmed most of the time to be the picture perfect mom.
And that's probably why I am in love with Bravo's new show, appropriately titled
Odd Mom Out
. I got to preview the first two episodes and laughed out loud so many times! (you can see the trailer
here!
) I love that the main character, Jill, is true to herself. She knows she doesn't quite fit in but doesn't let it bring her down. Now if only I could do the same...ha!
Jill lives in New York with her husband and three little kiddos...and is surrounded by wealthy, picture perfect, competitive moms. She sticks out like a sore thumb but she
OWNS IT
. And I love it. The show is smart, quick, and witty, and is definitely one I'll be watching. Jill also has a great down-to-earth support system....her husband stands by her and her best friend Vanessa totally has her back....which I can totally relate to. Real friendships and my relationship with my husband are what keep me sane though this whole motherhood thing.
There's a
scene
in one of the episodes where she is doing a spinning class for charity and is failing miserably.....and oh my word, I could totally relate! I took a spinning class with my husband once and it was so stinking hard and I'm sure everyone could see how un-coordinated I was!
Odd Mom Out
is easily my new favorite show and I can't wait for it to premier on June 8th on Bravo! If I wasn't pregnant I would totally be indulging in one of these
Mom-Osas
! Talk about yum! But for now, I'll just be enjoying my plain old orange juice!
Make sure to download Bravo's mobile app – The Daily Dish – available for Android and iPhone via your mobile store.Through the Daily Dish app, not only can you catch up on your fave Bravo-lebs, but you'll also be eligible for exclusive
VIM (Very Important Mom) discounts
from partners. And want to know something even better? You have the opportunity to win $20,000 in each of the first 4 weeks of premiere episodes (starting June 8-29) through the Tune-In to Win Sweepstakes. Tune in live at 10/9 Central on Mondays starting June 8th for the secret hashtag and tweet it out to @BravoTV each week for their chance to win!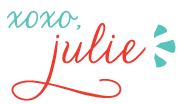 6 Comments »