I can't believe it's Friday! Life with two kids seems to be flying by in a blur of sleepless nights, belly laughs, baby smiles, sticky hands, and lots of memories made. The days kind of run together and then all of a sudden it's the weekend....not complaining but time needs to SLOW DOWN.
This is hands down my new favorite photo of sweet Sadie Mae. I know I'm biased but dang she's so cute! After snapping these photos she took an epic nap all snuggled up in this crate in my living room. Love her so. (headband by
Ellia May Designs
)
Let's get back to that sweet sleeping babe.....
Peekawhoo
have launched a brand new website and it is full of adorableness! Sadie is wrapped up in their
Monogrammed Bow Swaddle
and it is the sweetest thing ever! It's the softest blanket with the cutest bow. I just about died when I wrapped her up in it!
duffle
and
travel bag
. We take these to swim lessons ever week and people keep stopping me to ask where they are from! I tried to get Hudson to pose for a photo but you know....toddlers.
Monogrammed Bunny
! As you know we LOVE ours and they make the most perfect new baby gifts....or even save it for Easter! This code is kind of a big deal and good for one week only so hurry!!!
HERE
. Thanks my friends!
Have a great weekend my friends! Linking up with these lovely ladies....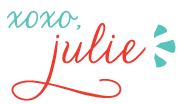 9 Comments »