We had a great Easter weekend! I meant to get this post up yesterday, but Monday got the best of me! A combination of no sleep and congestion made for a rough day for this mama. But anyway....
It started off with Hudson sleeping in his big boy bed for the FIRST TIME EVER. And yes, I cried. I wasn't prepared (mentally or physically) for this transition. We were going to wait until this coming weekend but Hudson was so dang excited about the mattress we bought he insisted on getting
these dinosaur sheets
and setting up his bed (
duvet cover from here
). So we just decided to throw caution to the wind and go for it. We don't have a bed for him yet, but he was happy with sleeping on just the mattress. And he totally rocked it. Once we get the hang of it I'll write a post all about it, but let's just say this...he may have rocked it the first night, but that hasn't happened since, (hence the no sleep for mama)....but we are getting there.
Anyway, back to Easter. After sleeping all night in his big boy bed the first thing he said to me was "Easter Bunny come?"....so we ran down stairs and Hudson was thrilled with his basket! The Easter Bunny also went looking for Hudson at Gigi's house.....and at Grandma and Grandpa's. We have one lucky little boy, that's for sure! After going through all his loot from Gigi (my mom) we all packed up, missed church (oops), and headed to my in-laws.
And tried to get a picture. #toddlers
Turns out EB also hid some eggs at Grandma and Grandpa's, which of course our egg hunt pro was ALL ABOUT. He kept opening the eggs and spilling all of the treasures in the dirt, so finally I convinced him to open them over his basket. Still, many a dirty jelly bean made it in to his little mouth. Oh well.
He loved it and of course requested more! So the eggs were hidden again (and a few more times back at our house too).
I hope you all had a great Easter with your families!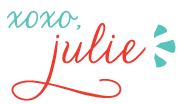 11 Comments »