Cookie dough and pregnancy don't mix well....something about consuming raw egg and yada yada yada....you are told to steer clear. I mean, eating something with raw egg in it is bad at any time...but we totally do it anyway. For some reason, every time I'm pregnant I crave homemade cookies.....and not being able to lick that spatula clean is rough. The struggle is real my friends. I posted about it on
instagram
and someone recommend
Edoughble
cookie dough. Say what?
Edoughble
is every pregnant girl's dream come true. Edible cookie dough that is egg free...and also no preservatives or artificial flavors are ever added so that you can indulge your sweet tooth with reckless abandon and peace of mind. Sounds like heaven right?
Let me tell you...it totally was like heaven in a bowl. Edoughble sent me "
Nutty Monkey
" which is vegan and gluten free...and safe for pregnant ladies too, of course. It was so good. So so so good. I had to stop myself from eating it all at once.
The cookie dough is meant to be eaten straight up, or used as a dip, or made in to truffles, or WHATEVER you want. Straight up is obviously my personal favorite.
I did get a little crazy and decided to make a few cookie dough shamrocks in honor of St. Patrick's Day.
And then I ate them right after taking this photo. It was that good. My husband officially thinks I'm crazy.
Now I have my eyes on the
Gimme FIVE box
that includes Chocolate Chip Off The Ol' Block, Birthday Bash, Cookies N' Dream, S'More Please, and Cravin' Oatmeal Raisin.....wouldn't that make the most fun gift ever? I think so! They even have a Cookie Dough of the Month Club....sign me up!
*I was not compensated for this review. All opinions and my love for cookie dough are all my own!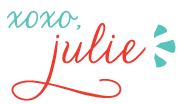 14 Comments »