These are my confessions......in bullet list form.
- I've succumbed to the julie-stress trifecta, in which I don't get enough sleep, forget to wash my hair, and eat a few too many bowls of ice cream. So you can imagine what that trio has done for my self-esteem.
- My theory is if you dress for fall, it will come. Today it's only going to be 60 degrees....so it worked! Also, time to clean my mirror.
- If it fits in the dishwasher, it goes in the dishwasher. #NoTimeForDirtyDishes
- I dropped a bottle of red nail polish on our carpet. And on myself. In my panic to clean up the carpet I somehow got nail polish in my armpit. MY ARMPIT. And in case you were wondering, there is no easy way to clean red nail polish out of carpet. I ended up cutting out the individual fibers that were stained red. And had my husband wipe down my armpit with nail polish remover. I'm sure when he said "I do" he never imagined what that would eventually entail.


- I still haven't taken Hudson's 2 year photos. In my defense, the week leading up to his birthday he had a black eye. And this week it has been really rainy. And how many more excuses do I need before I hire a professional to do them for me?
- Hudson's 2 year photo book also hasn't been started yet. Neither has his 1 year photo book. Someone please make them for me?
- I just finished
The Fault in Our Stars
. Holy tears.
- In all seriousness, in July my husband and I faced the reality that I might loose my job due to "right-sizing"....which caused an unwanted amount of stress in our lives, and also made us make some big changes in our spending. Unfortunately it also made me say yes probably a few too many times to sponsored content here on the blog, and for that I apologize. It is not my intention at all to have so much sponsored content, and for those of you who commented on those posts anyway, I am sending you a big fat hug. Thank you for being loyal readers and sticking with me when times are tough. Sponsored content helps provide for my little family and justify the time it takes to post here 5 times a week. If you blog regularly, you know how much time that is! The job stress also caused me to say no to a few of you who wanted to do birthday gift swaps, guest posts etc. Thank you all for being so understanding. My goal is to get back to what I love about blogging, which is relationship building. Commenting on blogs, replying to comments, and finding and connecting with other bloggers is truly my passion. And God provides. People I work with read this blog, but if you want to know details about my work situation, please email me. #ChangeIsGood #ThingsAreLookingUp
- Big two year old boys get to finally face forward in the car. And Hudson is loving it. Also, Buzz goes with us everywhere...I am now on the hunt for a bath time appropriate Buzz and also a bedtime Buzz....because both have become a struggle when Buzz can't join him. Send reinforcements please.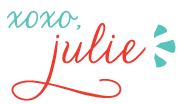 34 Comments »