Happy Monday my friends!!! To kick start this week, I've teamed up with
In Bloom Boutique
to share my new favorite fall outfit....and do a giveaway too.
I'm wearing the
Cozy On Up To Me Tunic
and it is by far the softest most comfortable dress I've ever known. Cozy is the perfect term to describe this tunic...it's soft and comfy without being heavy and hot. It's perfect for fall and I'm totally planning on wearing it for Thanksgiving. Hello soft and not tight dress? Perfect for stuffing my face with lots of turkey and pie! I'm not pregnant, but I could see this tunic being very bump friendly too!
Want to pick out something from
In Bloom Boutique
? Well, today is your lucky day my friend because we are giving away a $30 gift card to one of you.....good luck!
Shipping is always free at In Bloom Boutique and right now you can use code "REDSHOES15" for 15% off!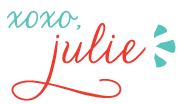 65 Comments »