As I mom, I would say that the gazillion photos I've taken of Hudson are probably some of my most valuable possessions.
See what I mean? I'm sure all moms feel this way, right?
My iphone does most of our day-to-day memory capturing and I hate it when I run out of space on my phone....that seems to be happening to me a lot lately! Which is why I'm so excited about today's
GIVEAWAY
!!!!!
I would be absolutely devastated if these photos were lost, so it's important to me to have a device that I can count on to protect my precious photos. Enter
LyveHome
. Now I can capture my favorite moments knowing all of my photos AND videos are automatically protected on my
LyveHome
, no matter where I am. And I don't have to hunt around for a picture in a folder on my computer either....they are all stored seamlessly on the
LyveHome
. I'm obsessed. Lyve allows you to have one view of your collection, even photos and videos posted on Facebook, or those kept in cloud storage services, regardless of the space you have available on your mobile device. Hello awesome.
Your collection can be brought together, regardless of where it was originally saved. Use the USB port or SD card slot to import all of your old memories stored on old phones, external hard drives, flash drives, memory cards, smart cameras and more.
Once you add the app to your phone it's really easy to use. It automatically syncs with your photos and the
LyveHome
device. And you can easily find the memory you're looking for, sorted within the
Lyve
app by date. This is what the app looks like on my phone. Super easy and super cute.
All I have to do is focus on capturing the moment.
Lyve
keeps my photos safe, sorted, and always accessible.
And it scrolls through your photos when it's on....love taking a little walk down memory lane! W
ant to win a LyveHome? Then today's your lucky day! Just visit LyveHome and click on the "watch product video" and then leave a comment on this post, letting me know what you enjoyed most about the video.
I'll randomly pick a winner on September 3rd. US residents only please.
You can enjoy free shipping on your order of
Lyve
with the code: LyveUnleashed
Today's post is sponsored by
LyveHome
but all opinions are my own.
Good luck!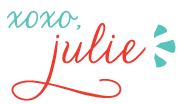 66 Comments »