We are pretty serious about snacks over here. Hudson demands a snack after school and after his nap....and I happily oblige. I mean, I kind of want a snack then too. (and yes, we are still sporting a black eye up in here)
I'm even happier to fulfill his request when I know that I have something healthy and yummy to offer him. Some of our favorite go-to snacks are applesauce, raisins, fishy crackers, fresh fruit, cheese sticks, yogurt, and granola bars.
We recently were introduced to
Nature's Path EnviroKidz
line of yummy organic crispy rice bars and cereals....and they were a big hit with all of us! Hudson's favorite (and mine too!) is the Peanut Choco Crispy Rice bars...they are so yummy.
They are officially Hudson's new favorite snack. He also loves pointing out all of the animals on the packages.
Nature's Path lives to bring people healthy, great-tasting organic foods. But it is also a company that wants to do more than just sell breakfast foods. Nature's Path's
EnviroKidz line
provides organic, gluten-free, Non-GMO options for kids and teaches them about protecting the environment by donating one percent of sales towards endangered species, habitat conservation and environmental education for kids, including 1% For The Planet.
The entire
EnviroKidz line
, which includes the new Choco Chimps and Jungle Munch, is gluten-free so everyone in the family can enjoy breakfast together. They are also vegetarian, whole grain, low fat, wheat-free and trans-fat free.
EnviroKidz is sending three lucky families on an EnviroTrip to Costa Rica to help save the sea turtles at SEE Turtles, a non-profit wildlife conservation travel operator in the beautiful OSA peninsula. Three lucky winners and their families (three groups of 4 people) will get an all-expense paid trip to Costa Rica in March 2015. To enter and see the official rules click
here
.
Compensation was provided by Nature's Path via MomTrends but all opinions are my own.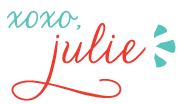 4 Comments »