You can see round one
here
.
"I can't give the cookie back to you, it's already in my mouth"
Me: "Hudson, do you see the sheep? Can you say sheep?"
Hudson: "SHH!!!TTT"
Me: "Did you bite your friend at school today?"
Hudson: "yeah"

"Please do not color on mommy's legs"
"You can stand on the table but let's not do the hokey pokey"

"Mommy likes her hair and would like to keep it all on her head"
"Wrigley, can you please share your toy with Hudson?"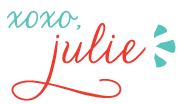 26 Comments »