Besides obviously being awesome when he grows up, I think Hudson might one day become a explorer. This little man can't wait to get outside and play and explore everything around him.
Watching him discover and learn new things has been such a joy.
One of the first things out of his mouth when we get home from daycare during the week is "outside? outside? outside?" How can I say no to that?
And of course Wrigley is always right by his side. I could just eat these two up.
I can't wait to have more fun adventures with my boy. We are going to have to buy stock in sunscreen with two redheads in our family now! (Hudson's awesome shirt was a gift from a local boutique) ***Some of you are concerned that Hudson rolled his ankle in this photo....he didn't! Just clumsy toddler walking. He's fine! xoxo
Since we are spending more and more of our time outside, I would LOVE to pretty up our outdoor living space!
We totally need this hammock. I can imagine us all piling in on it and reading books, watching the stars.....or sipping on a glass of wine once Hudson goes to bed!
I'm sort of obsessed with succulents lately and think I NEED this
garden box
, don't you? Wouldn't it be lovely on our deck?
All of these items can be found at
Outdoor Trunk!
Outdoor Trunk was created with this purpose:
To provide you with the tools, tips, and unique treasures to maximize enjoyment and connection to your outdoor space - to help you create a social landscape.
We want to get back to our roots. Get outside and enjoy the sunshine. Barbecue, throw a party for your favorite friends and family, garden, soak up the sun in a hammock with a book and a glass of wine! Outdoor Trunk hopes to build community, shape neighborhoods and bring everyone together by creating warm, welcoming, outdoor social landscapes.
There are many ways to enjoy and build a social landscape, and we're here to support and inspire those ideas and future memories you'll have in your outdoor space.
Social landscaping is about letting people in, allowing your space to sing with personality, to tell YOUR story. It's the key to unlocking doors and opening them to all the possibilities that relationships can inspire. Social landscaping is the central focus of all facets of Outdoor Trunk where the website, blog, videos and other projects help teach how weaving the textures of our environment into our daily lives brings happiness and joy and allows us to relish in the most simple of things – sharing laughter and a cup of tea with a neighbor, reading a book in a hammock, having a glass of wine and winding down from your day with loved ones in a warm, welcoming environment. It's a movement Christa, the owner of Outdoor Trunk, is determined to share, spread and help grow. Check out Outdoor Trunk's fun 4th of July section
here
.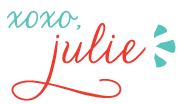 17 Comments »