I know, I know....no 5 on Friday today. Shocker! But I promise the world will go on. Today we have something serious to discuss.....today we're talking about tushies....bottoms.....bums.....booties.....lower cheeks.....your butt....whatever you want to call it. That's right, I went there.
Are you ready?
My booty has high standards. I like the fancy toilet paper. I stock our bathroom with
Cottonelle
....because that's a sign of a mama and wife who cares, right? Nice toilet paper? My friend's at
Cottonelle
love tushies too....so they came up with flushable cleansing wipes and clean care toilet paper. Genius I tell you.
Hudson has the cutest little tushy I've ever seen. Of course we use baby wipes to, well, you know, wipe his bottom. But that got me to thinking...what about
my
lower cheeks? Whoever dreamed up the baby wipe is a genius. It's kind of like pampering for your booty. If you are a mom then you know how great a wipe is...why not use them on yourself? Is that too gross? Did I cross the line with all of you? I hope not because let's be real...
everyone reading right now totally thinks this is a genius idea.
Am I right?
Cottonelle
makes a new
flushable cleansing wipe
you can use on yourself. Why didn't I think of that?
We like clean bums and we can not lie. We also like playing with toilet paper. Just keepin' it real.
Who's with me?
There is a coupon for $1.50 off
Cottonelle
toilet paper and flushable wipes on their
facebook page
! Go save some money...and keep your booty clean.
Fresh Care Flushable Cleansing Cloths
- Flushable
- Break up after flushing
- Sewer- and septic-safe
- Alcohol-free
- OneTouch dispensing tub
- Great for the entire family
Clean Care Toilet Paper
- Strong and effective for a confident clean
- Tuggable, huggable softness that goes a long way
- Two-ply
- Pairs well with Cottonelle Flushable Cleansing Cloths for the ultimate in clean
This post is sponsored by
Cottonelle
, but my love for a clean booty is all my own!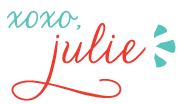 8 Comments »