Trucks and wagons and puppy-dog tails. That's what little boys are made of.
Motherhood is my greatest blessing.
breastfeeding Hudson
. Today I want to introduce you to a new resource that I think is really helpful if you are breastfeeding. It's an app on your phone called
iBaby
.
iBaby
is an iPhone app now available in the app store ($0.99) that enables users to keep track of breastfeeding sessions by recording their time, duration, and side used. Data is stored in a daily summary page and can be retrieved and shared via email in a pdf format. The app also features a reminder so mothers can watch for early hunger cues.
What I love about this app is that it helps you remember which side you nursed on, and for how long. Those first few weeks of motherhood are exhausting and I remember having no clue which side I nursed Hudson on...sometimes even minutes after we finished! I also love that the app is clean, simple, and straightforward...which makes it easy to understand and easy to use...even when you are exhausted!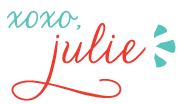 16 Comments »