Jesus saves tank
/
bunny
farm animals
/
bunny ears
/
toy eggs
/
recycling truck
I LOVE Easter. There is a three-way tie for favorite holiday between Christmas, Thanksgiving, and Easter in my house. Since we are Christians, Easter isn't just about the Easter bunny, candy, and yummy food....it has a much more important meaning to us. But...we still squeeze in some fun treats to celebrate Christ dying for us! So of course Hudson has to have a super fun Easter basket, right? His "wish list" is totally fun...and makes me want to be a kid all over again!
And what am I wishing for this Easter??? A tropical vacation where I can sport some of the super cute
Lisa Curran
swim suits!
I mean....RUFFLES! I die.
Lisa Curran
has a wonderful selection of cute
one piece suits
. I want the black one in my summer wardrobe asap! You can see me in my suit from last year
here
.
And hearts
!!!! I have a
Lisa Curran
bathing suit from last year and the quality is really amazing. The fabric held up well to
Hudson's swim lessons
and helped me feel like a hot mama! Not just another assortment of string bikinis in different prints,
Lisa Curran Swim
is a sophisticated, chic and carefully planned collection where each style is designed for a certain customer, encompassing all body types: from the woman who wants to show a little more skin to the customer who wants to hide her tummy or requires more chest coverage.
The
cover-ups
are so pretty too. I wish I had a fun trip planned to wear all of these amazing suits and cover ups! Anyone have a fun trip planned? I want to live vicariously through you!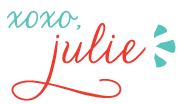 13 Comments »