Spring has finally sprung (well, it's at least starting too!) and it has us all in a good mood. Hudson has helped me find joy in the littlest things. Everything is new and exciting to him and it's so fun to see the world through his eyes.
Today, we are celebrating the little things.
* Warm afternoons hanging out on the porch. And double barrel snot rockets too, apparently.

*Fresh clean sheets on the bed.
* This face. I love celebrating Wednesdays at home with my boy.

* Rain boots.
* Stealing Hudson's Scooby Snacks. Seriously, these are amazing. Little bits of graham cracker heaven in one cute snack.

* A little boy who sleeps through the night! (In those early months, I never thought I'd see this day).
* Playing in our jammies and being silly. This boy has given me so many reasons to celebrate.
One of my sponsors this month, Designs to go, has reminded me to laugh and enjoy the little things with her cute signs. "You can't buy happiness, but you can buy ice cream and cupcakes....and that's kind of the same thing"....I mean, how cute is that? Check out more info about this shop below!
Hi! I am Heba, the girl behind the etsy shop
Designs to go
. I am a college student in my twenties and a self-taught artist. I have always had a passion for art, design and literature. As a little kid, I spent hours of my days either reading or crafting with my mom. When I was about 12 years old I learned how to use Photoshop and have been creating with it ever since. After my first semester in college, I stumbled upon a blog about vector art and I immediately fell in love with the clean and crisp lines of this type of art so I decided to teach my self Adobe Illustrator and other vector art programs. At first, creating art prints was a way to spend my free time. However, after some time I thought that it would be great if I could use this art as a first step to achieve my dream of being a successful entrepreneur.
At
Designs to go
I sell digital art prints that are instantly downloadable. Most of my prints combine the love of art with the love of words; over the years I've collected dozens of quotes, words and phrases that I like and whenever a design idea comes into my mind I add to it one of my favorite quotes or phrases to create the best possible combination. Most of my prints are motivational or funny ones simply cause I believe that all of us need a good dose of hope, motivation and fun in our lives. Since all the prints at
Designs to go
are instantly downloadable and printable, you can print the designs as many times as you desire to give them as gifts or keep them for yourself. Seriously, what is better than an item that costs few dollars, instantly available and can be used over and over?
Here is a glimpse of my desk with two of my favorite prints, a cup full of funny looking pens that I love to use to scribble print ideas in my (I like big books and I cannot lie) notebook, then I bring those ideas to reality in my MacBook.
My inspiration pin board is also filled with a group of my prints, with a little soft totoro from one of my favorite animation movies (My Neighbor Totoro).
Want to decorate your place with my prints? You can find my shop
here
. Use code APRIL30 for 30% off your purchase (good through April 30th).
For more about designs to go, follow me on twitter: @Designs_togo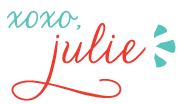 7 Comments »