Happy day after Easter! Our little family had the best weekend.
We all traveled up to my mom's lake house for Easter...and of course had to attend the Easter egg hunt the association puts on for little kids on Saturday! The eggs were scattered everywhere and Hudson had a blast hunting them down and plopping them in his basket like a pro. Once it was all over he kept asking for more eggs...so we did what any good parents would do....siphon eggs out of his basket when he wasn't looking and then hide them for him to find all over again. Win win.
Hudson wanted nothing to do with the giant Easter bunny that was at the hunt...but he was head over heels in LOVE with the two really bunnies that were there! And he didn't pull their fur or ears. It was an Easter egg hunt miracle.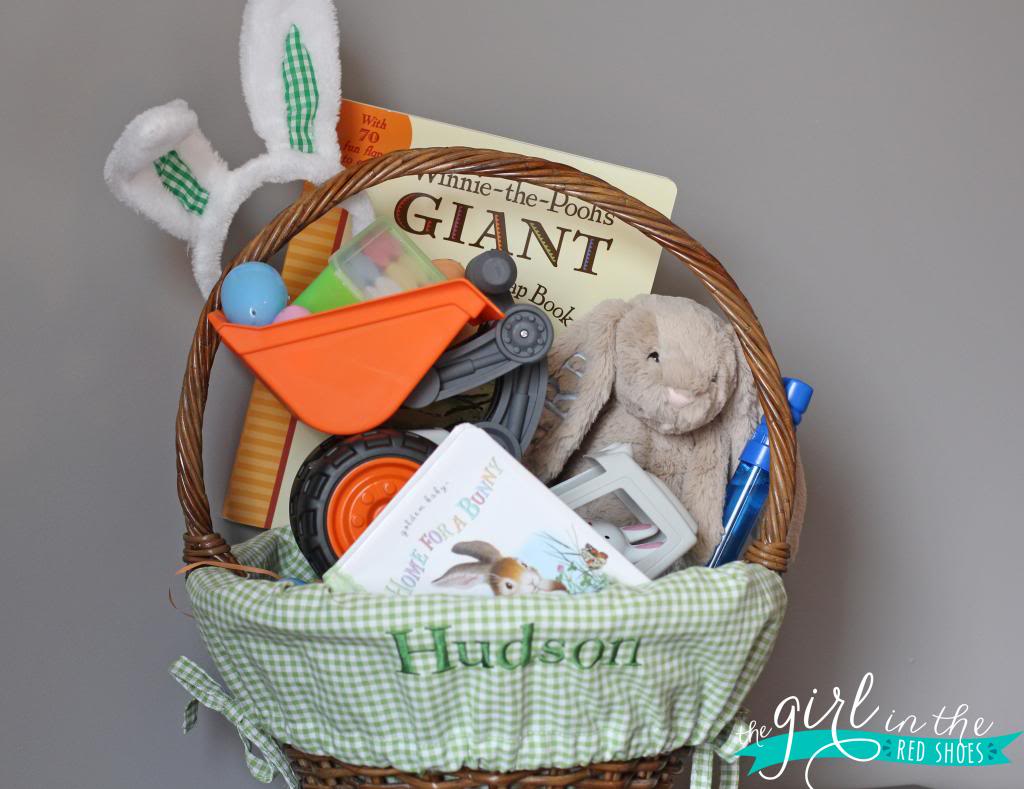 And of course we have to talk about
Hudson's Easter basket
full of fun! Not pictured: all the fun goodies from his grandparents! Hudson got a truck puzzle and alphabet letters for the bath tub from his Gigi and a bubble lawn mower and a John Deere tractor shirt and socks from grandma and grandpa. #spoiled #OnlyGrandkidOnBothSides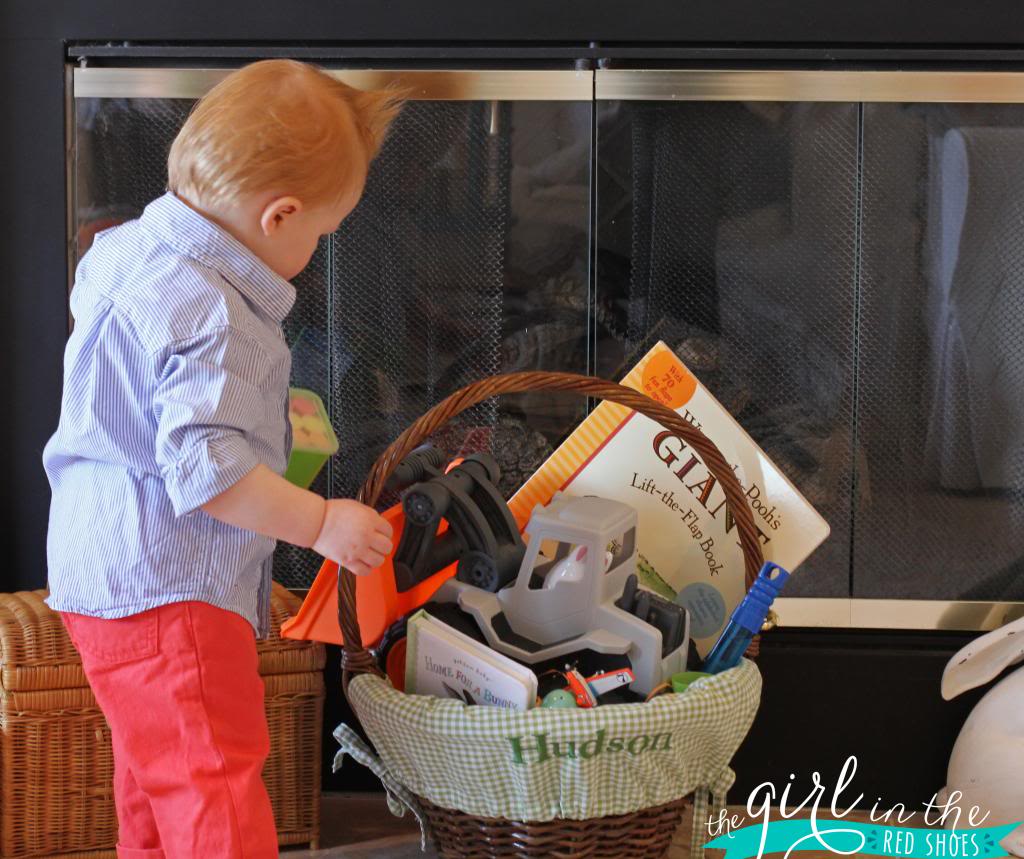 Hudson LOVED his goodies from the Easter bunny.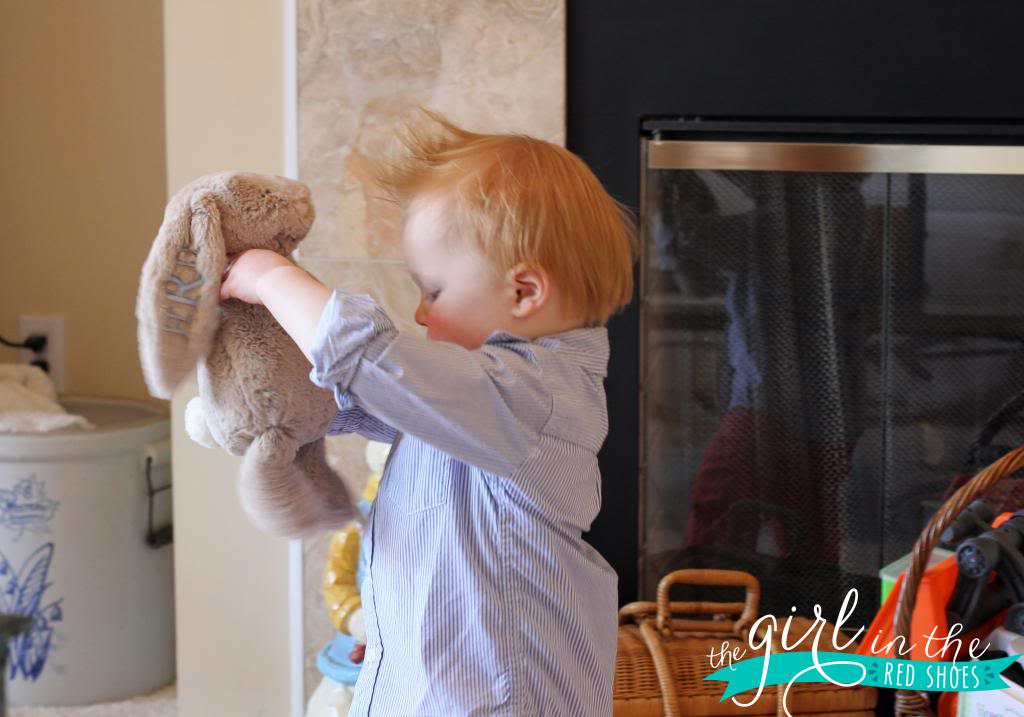 And I was thrilled he loved his monogrammed bunny. He slept with it last night and has been carrying it around every since. Melt my heart.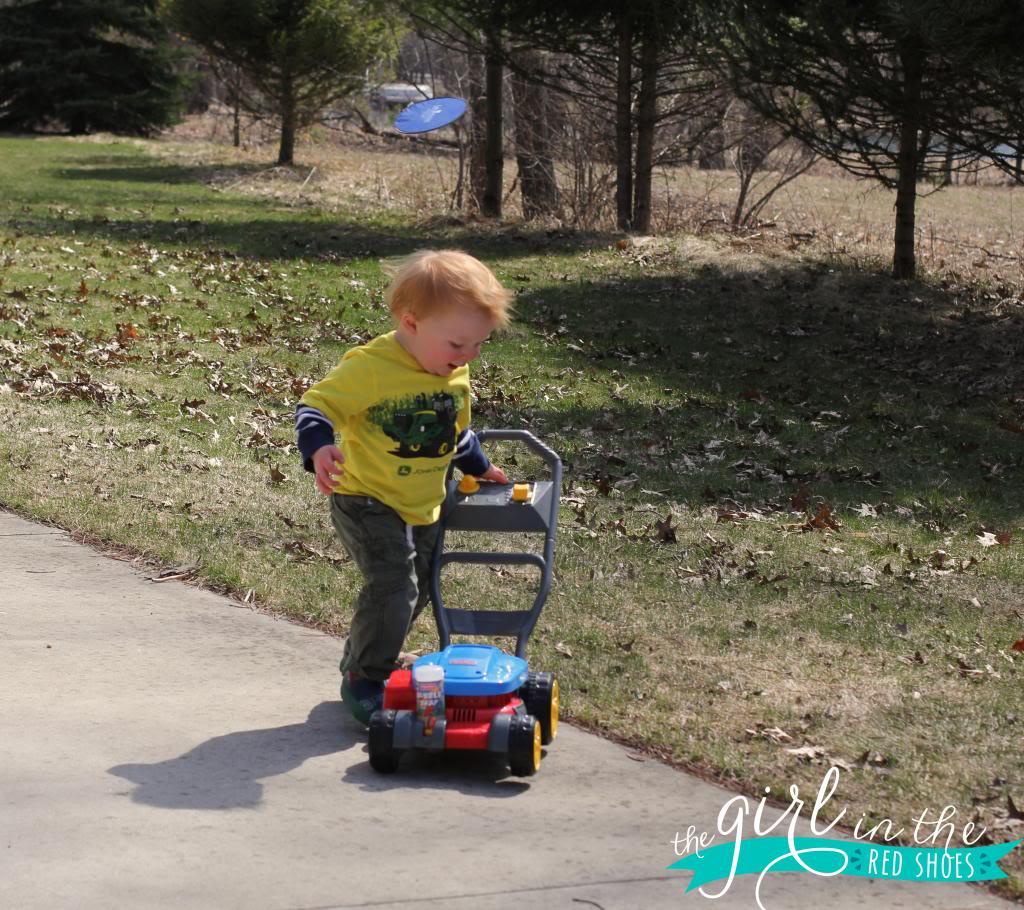 We ate our Easter lunch and then after a nap (for Hudson, not us!) it was time to play with the new lawn mower and wear his new shirt, of course. This kid had a blast all day!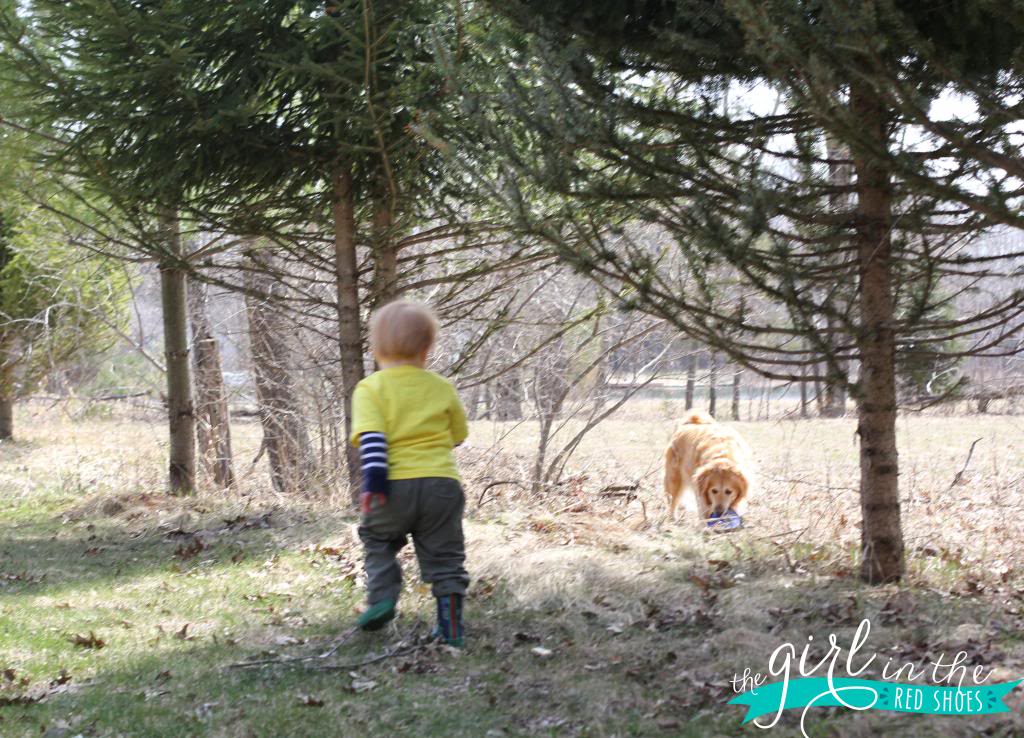 The rest of the weekend was spent hunting more Easter eggs in my mom's yard and eating lots of yummy food. We are so thankful for a wonderful weekend with our families...and for 70 degree weather and lots of time outside! 16 Comments »