Happy Monday my friends! I've got some real exciting stuff to share today. #notreally.
This weekend went by too fast. I think I need to take a week off of work to get some actual rest...who's with me?
We spent our days alternating between playing outside in the snow and trying to occupy Hudson inside. Good times.
My husband snapped this photo...pretty much sums up our outside snow adventures. Hudson just wants to roll around in the snow or eat it. #donteatyellowsnow
Here's a tip for mamas who live where there is snow. Only buy snow pants that are like overalls. Because otherwise snow somehow manages to get down their pants and you get a half naked baby when you come inside!
I hope your weekend was exciting as mine!
Citrus Lane box
. I said you could get $10 off your first box....but it's actually
50% off with free shipping when you click here
. And you can cancel at any time. If you've been on the fence about joining, now's the time! (and I am not being paid to say that...we just love our boxes each month!) You can see our past boxes here:
March
/
February
/
January
/
November
/
October
/
September
/
August
I forgot to blog about December...but we loved that one too!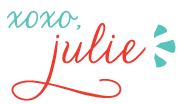 17 Comments »