Yes to playing in snow piles that are taller than you.
Yes to milkshakes with my great love.
Yes to eating pizza on the counter. Because, why not?
Yes to Sunday morning shenanigans.
Yes to snuggles and selfies with my other love.
Yes to washing my face in the living room so that my husband could take a picture. Alternatively titled: Yes to my husband thinking I've officially gone off the deep end.
Yes to taking great care of my skin.
YES TO
(if you've been reading for a while you know
how much I love this company
!) sent me their fragrance free skin care line and I am in love. I have super sensitive skin and the
YES TO
products, especially since they are fragrance free, are a life saver!
YES TO
sent me their
Daily Facial Moisturizer
with SPF 15 (which I HIGHLY recommend by the way),
Daily Creme Facial Cleanser
,
Intense Hydration Night Cream
,
Towelettes
, and the
Exfoliating Cleanser.
...all of which are fragrance free and perfect for someone like me who needs a little extra help to protect my skin and keep it nourished and moisturized.
The cleansers and moisturizer have already been added in to my daily routine.
Thank you to YES TO for sponsoring this post and nourishing my skin naturally!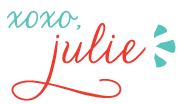 15 Comments »