We finally got all of our Christmas cards sent out! This year we chose
Tiny Prints
and couldn't be happier! I am always impressed with the quality of their cards. We chose a foil stamped card this year and it is so pretty! I love the simplicity of it all. The red foil is hand stamped on each card and makes it really unique!
Isn't the back cute? I love Christmas cards so much!
Every year I display each of our Christmas cards in our home in a different way. This year I decided to incorporate them in to our gallery wall.
I love how Christmasy it makes the whole room feel!
LOVE how it turned out!
Still need to order your Christmas card? You are in luck, because there is still time!
Tiny Prints
is even offering 25% off and there are plenty of beautiful styles to choose from!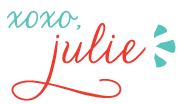 30 Comments »