Happy Monday! I finally have a chance to talk about Hudson's birthday party! We decided to have a small family party...and although part of me was sad we didn't have a big bash, I feel like we did the right thing. The day was just us, and just perfect.
The decor was centered around the adorable bow-tie garland from
Aidie's Hideaway
.
I made the cupcakes myself (after a debacle of trying to make egg-free ones for Hudson since he hadn't had eggs yet. Here's a tip for anyone who is interested: google how to substitute applesauce for eggs before you just randomly try to do it. You'll save yourself some time and won't have to toss out a batch of cupcakes.)
Yum...they were SO good!
We held the party at my mom's beautiful lake house.
Pretty drinks....totally bought these just because they matched the decor.
The food was so good. My husband grilled burgers and fish to go along with corn on the cob, and pasta salad.
The birthday boy! The hardest part of the party was finding a place that sold balloons in my mom's small lake town. And then Hudson was kind of scared of them. Oh well!
Our little family.
Hudson loved opening presents of course!
He didn't really go to town on the cupcake like I had imagined. But he still liked it!
I still can't believe I have a one year old! We had a great day celebrating our little man!
And now let me introduce you to one of my sponsors....have you heard that farming is the new black? Meet the super cute Bell behind
Farmer & the Bell
!
...................................................................................................................................
you guessed it. or maybe you didn't. i'm married to a farmer and we live in idaho with our very best little gal.
and she really is the best. but sometimes she's also the worst. but that's how little people are, right?
so now that i've married a farmer, quit my job, and had a baby, i'm OFFICIALLY a stereotype.
oh but the life we live. i wouldn't have it any other way.
our turtle:
i like to write about not cooking for my farmer. seriously, i cook for him about once or twice a week. poor guy. but when i do cook, i document the recipe and share it with y'all. some of the better turnouts you can find here:
i also fiercely love weddings. like with all my heart and soul. if i could plan events solely based around weddings for the rest of my life. i'd do it for free. weddings. bridal showers. hell...baby showers. token birthday parties. whatev...i'm in. the trick is convincing someone to hand over one of the most important days of their lives. so far...no takers. damn.
i'm also a huge fan of popcorn and recently found out that if i stopped eating popcorn i would lose five pounds.
i had to stop eating popcorn because i got a set of these.
and guess what...i lost five pounds. can you even believe that? i couldn't.
what do i love more than popcorn? the real housewives of new jersey, orange county, and beverly hills. the bachelor franchise. and running. i'm an avid runner. i may not be good, but i do it...and i enjoy writing about staying fit, healthy recipes, and i have big plans for a new fitness series for the fall and winter. stay tuned, yes?
no, seriously. this is a shameless plug to get you on over to my neck of the woods. poke around. read. enjoy. let's be blog buddies.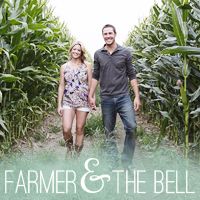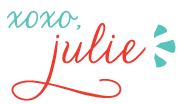 24 Comments »