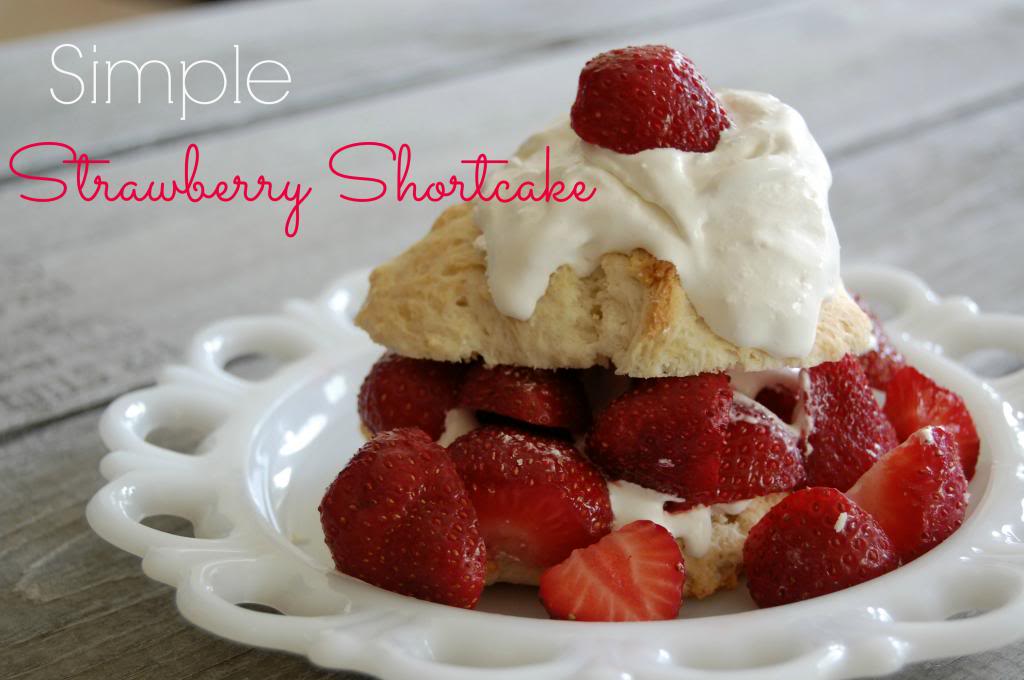 Over the weekend my mom and I made the easiest and yummiest strawberry shortcake ever.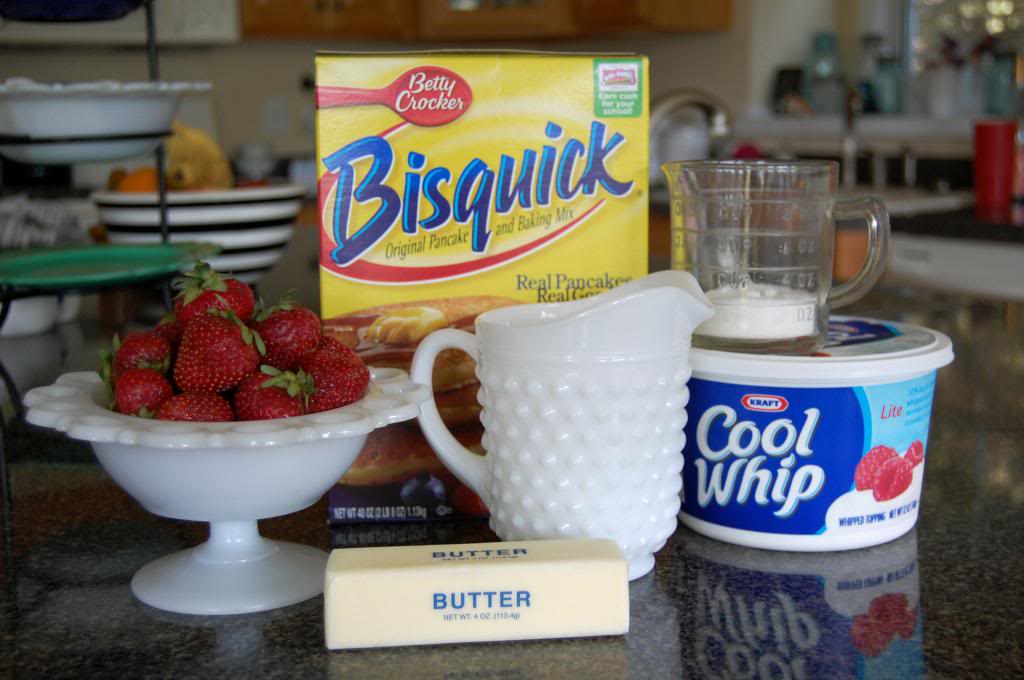 Here's what you'll need:
4 Cups sliced strawberries
2 1/3 Cups bisquick mix
2/3 Cup milk
3 Tbs sugar
3 Tbs butter, melted
Cool Whip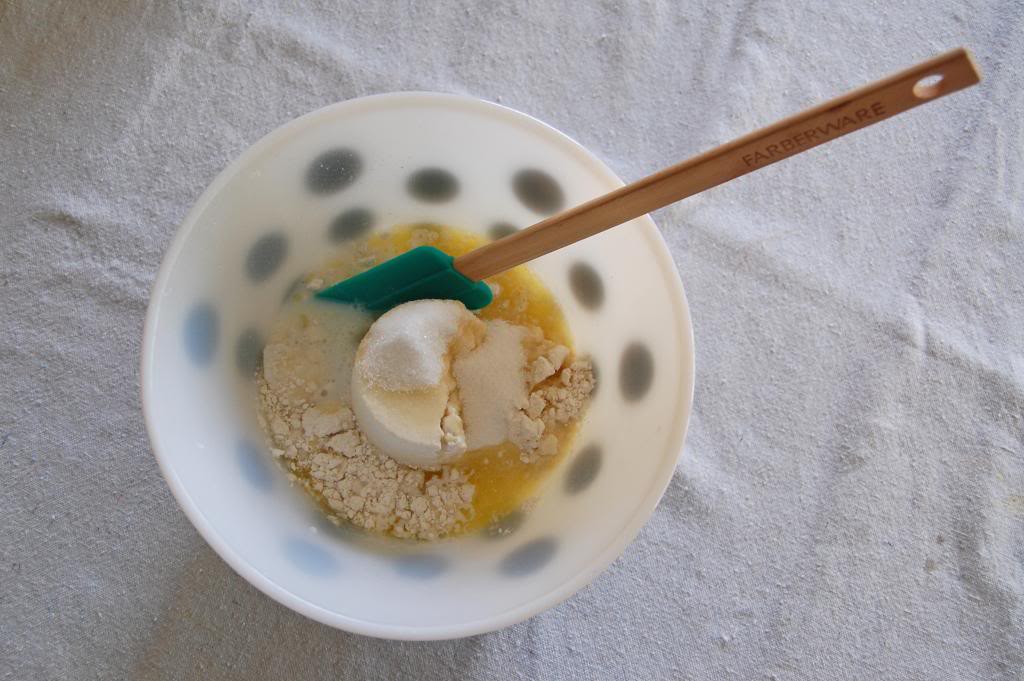 Stir everything together except the strawberries.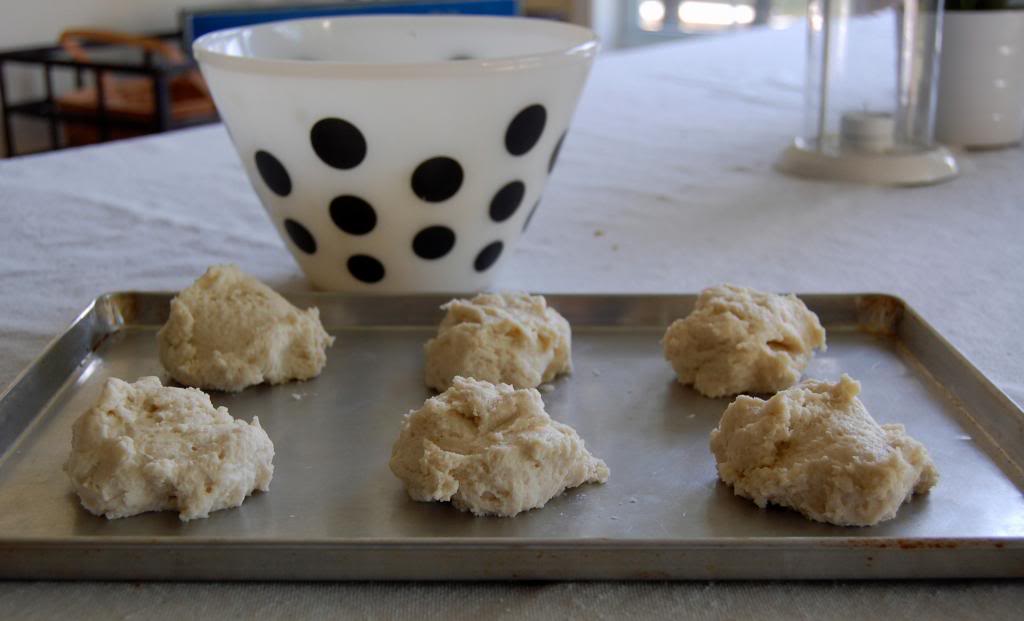 Divide dough into 6 equal parts and place on a baking sheet.

Bake at 425 degrees for 10-12 minutes or until golden brown.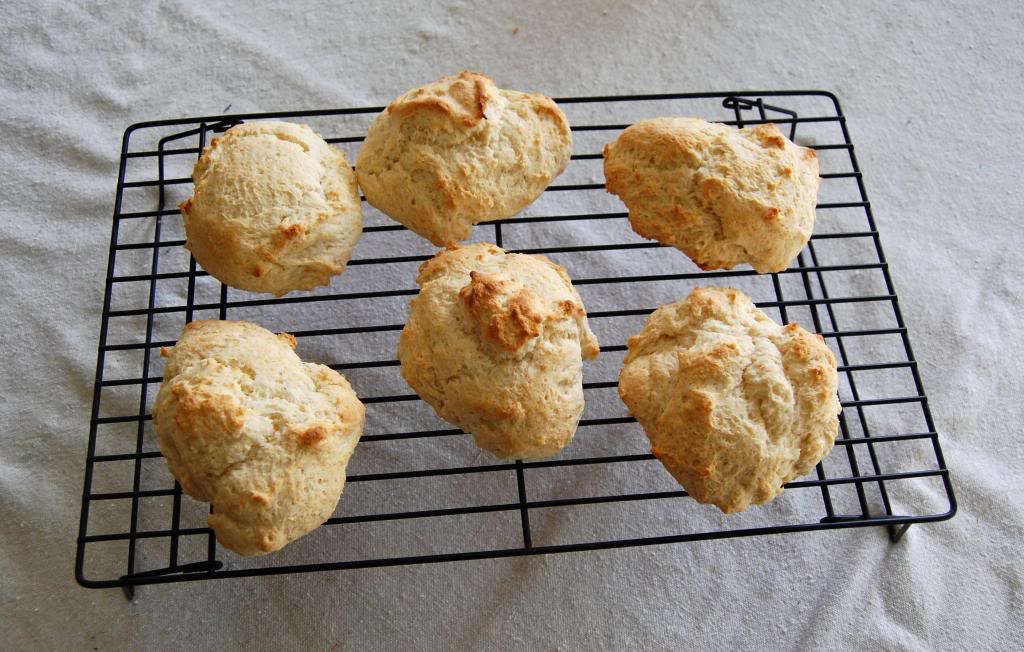 They come out of the oven looking perfectly imperfect. And delicious.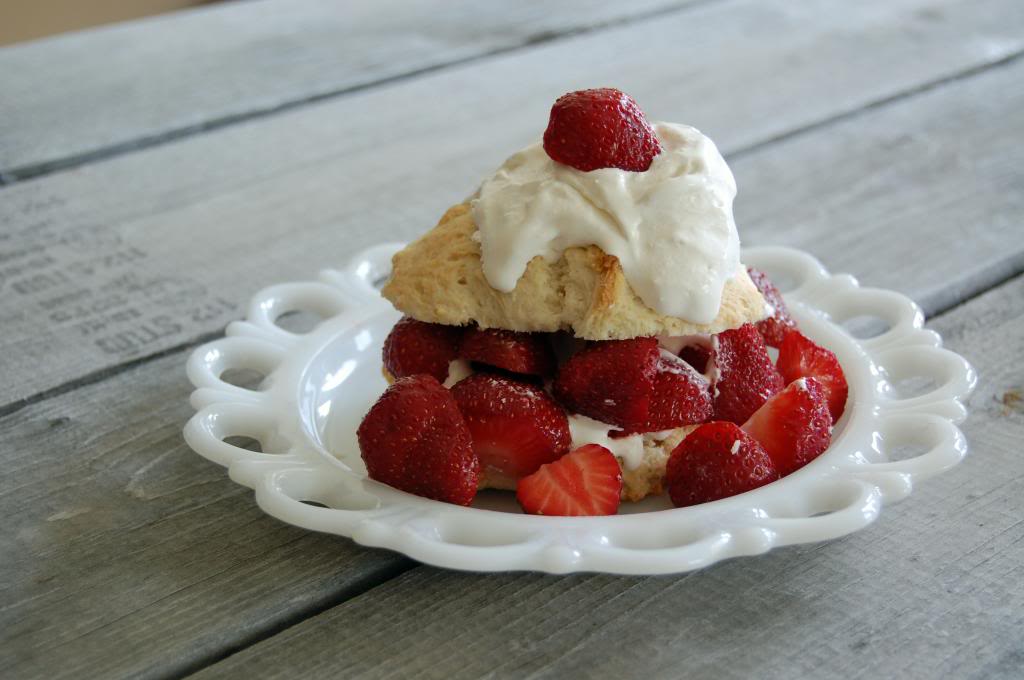 Slice in half and then stuff with strawberries and cool whip.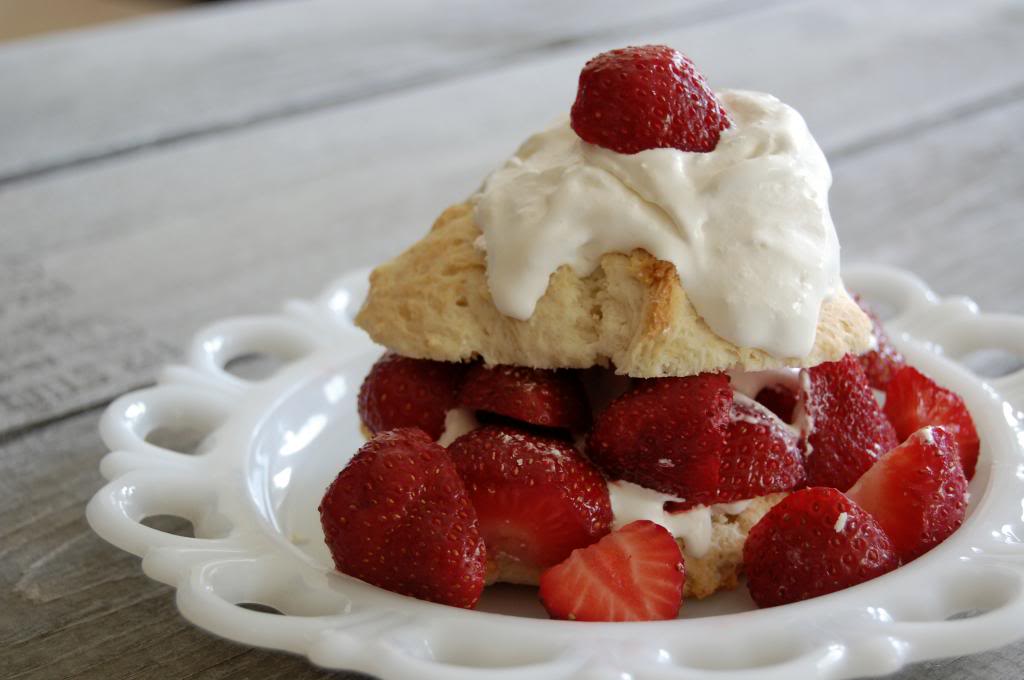 They are SO good. And so easy. That's a winner in my book!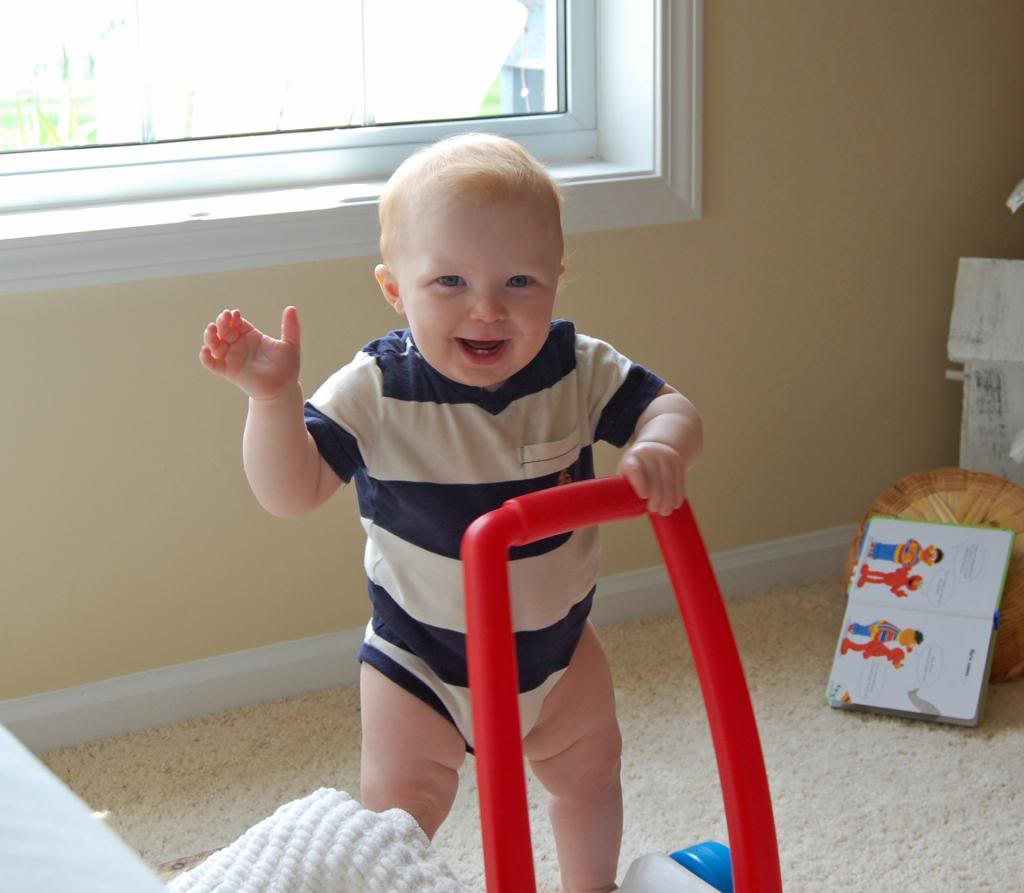 And of course this guy didn't help at all. Typical boy. 15 Comments »