I'm trying to enjoy this season that I'm in. The season of early mornings, dirty diapers, sticky fingers, and toys everywhere. I know it won't last forever.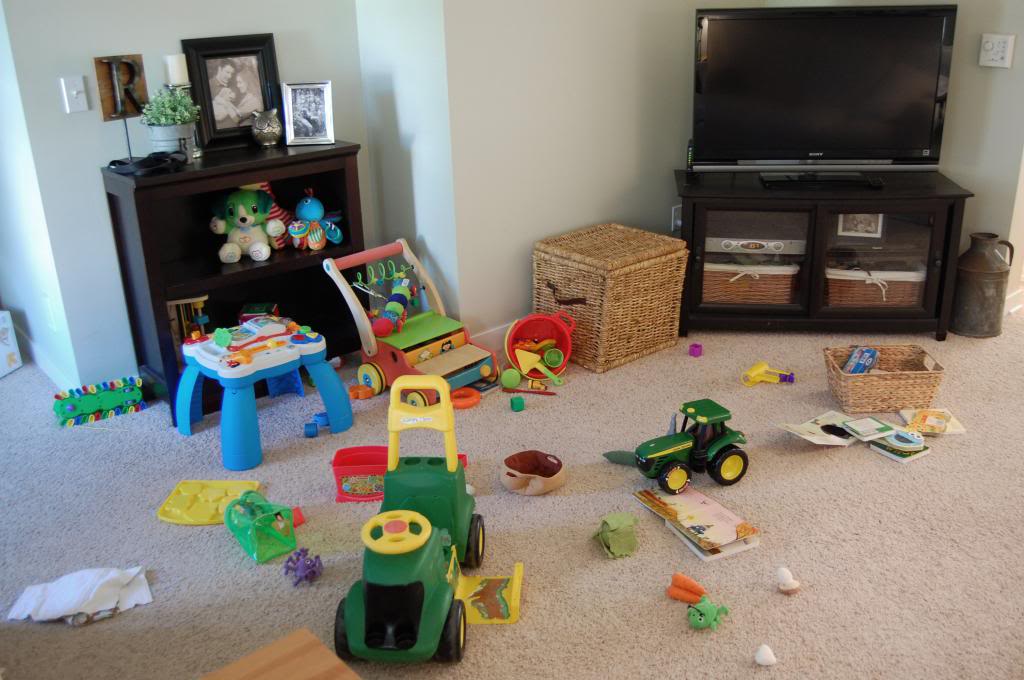 Someday I'll look back at my clean living room and miss those toys that used to be scattered across the floor.
I'll miss that snuggly boy. I'll miss those sticky fingers and sloppy kisses.
I was watching Ellen and she asked her guest, Gwyneth Paltrow, if more children were in her future. Gwyneth started talking about how much she loves her kids but how difficult and overwhelming those first few years can be. And then she said something that really stuck with me. She said you can't base your decision whether or not to have more children on that infancy period. Because it is so finite. It goes by quickly. It has an end. Rather, base your decision on how many people you want to see around your Thanksgiving table. Wow. That is so true. Being a mother is the hardest job I have ever had. But it goes by so fast.
Darci from
the good life blog
put
this print
up on her blog the other day and I fell in love. I'm going to miss all that laundry some day.
So for now, I'm focusing on enjoying the little things. And praying that my sweet boy doesn't grow up too fast. 25 Comments »