Hudson turned 40 weeks last week and I
forgot
to blog about it. Mommy FAIL.
He's been out of the womb as long as he was in. It seems like yesterday. But it also seems like we've had him in our lives forever.
Hudson was born at exactly 40 weeks. I was one of those crazy pregnant ladies who wanted to keep my baby cooking for as long as possible, so we scheduled my c-section for my due date: September 5th. Surgery was at 11:00 a.m. Hudson was ready to meet us that day because I went in to labor and my water broke at 4:30 a.m.....it was meant to be.
40 weeks old. I can't imagine life without this little man. He makes everything better.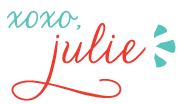 21 Comments »