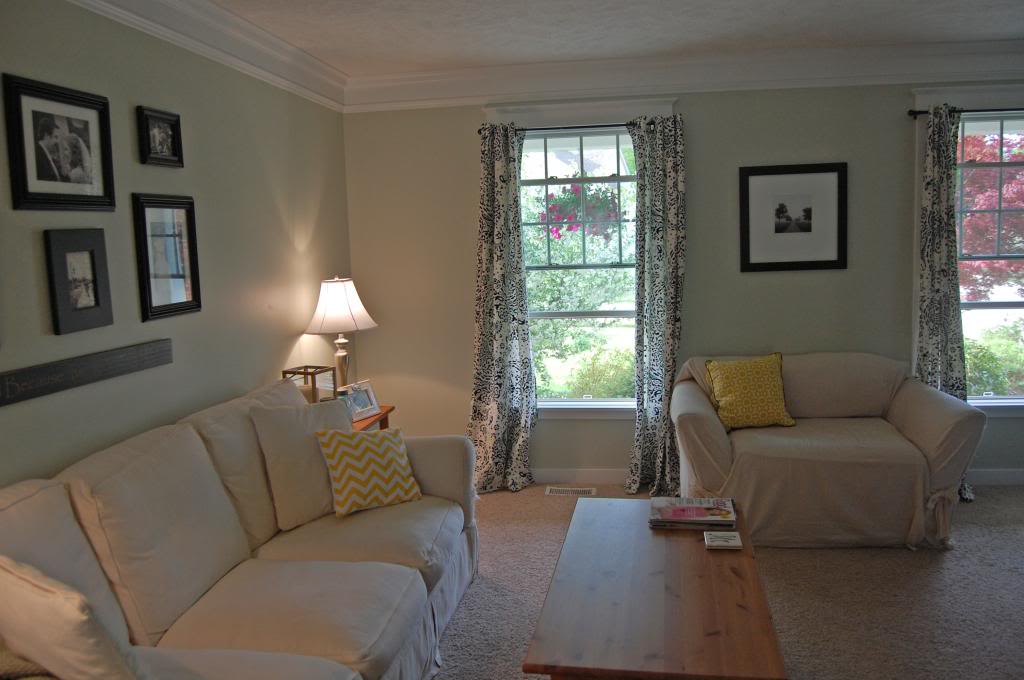 Last week I asked for your help with my living room....thanks for all of your great ideas! The rooms needs a major face lift in the form of pops of color. You can see the before
here
. Over the weekend I had made a few little changes, moved some furniture, and got new curtains!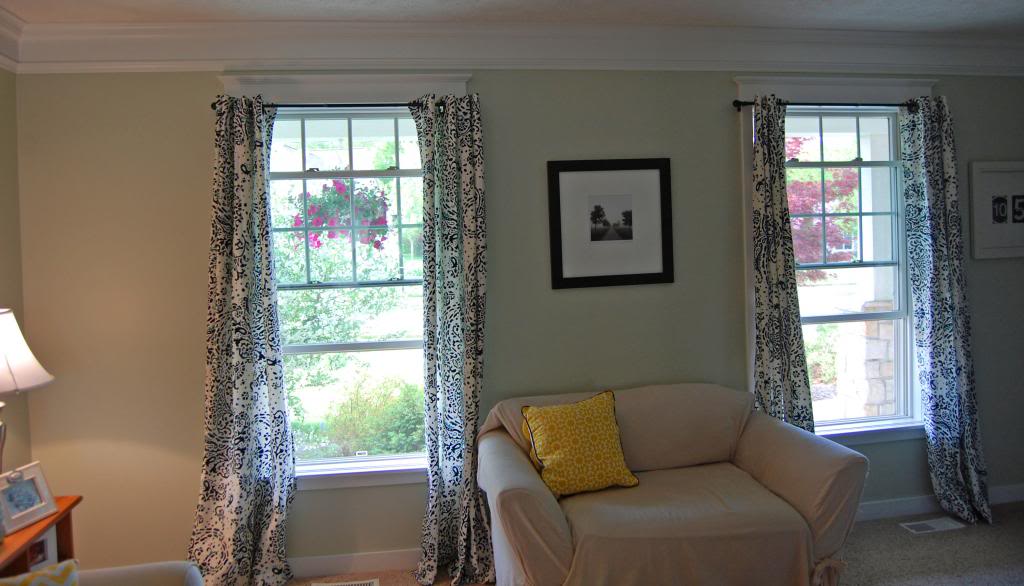 The curtains are
these
from Target's Threshold line in navy. I'm thinking of adding pops of yellow, so I brought down two yellow pillows from my guest room to see if I liked the look. What do you think?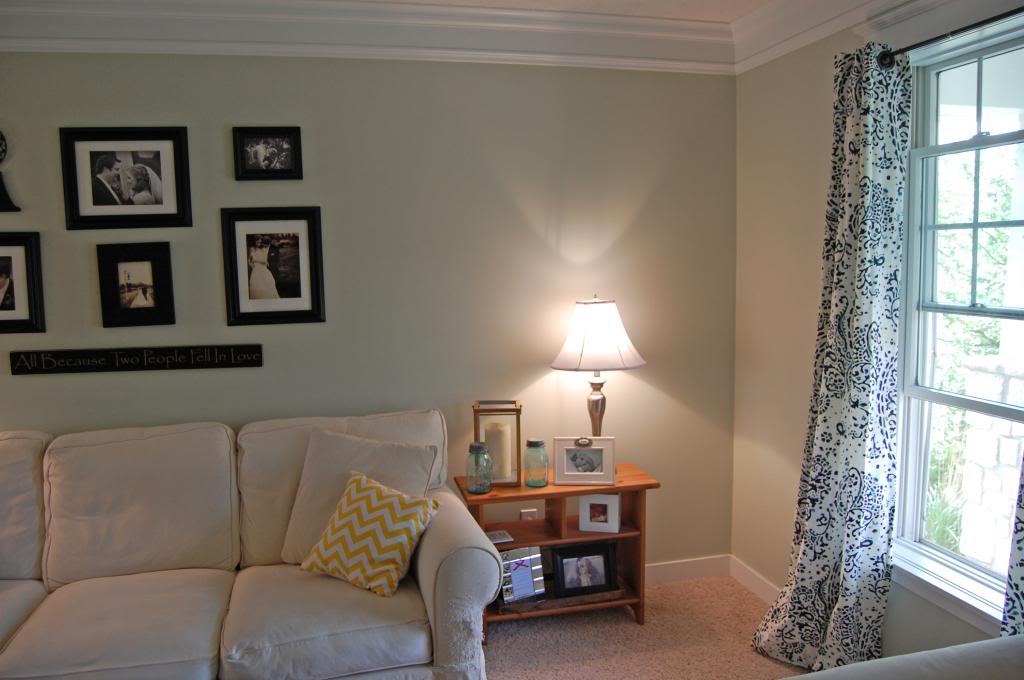 I also moved our side table from the left of the couch to the right in an attempt to baby proof and hide our laptop charger cord. Hudson has already pulled all of the picture frames out of the table, so that needs to be changed asap. I also want to pant the table...maybe yellow? Grey? Navy? Thoughts? And probably either paint the lamp or buy a new one too (
Kichler lighting
has some cool options to consider).
This weekend I'm going to try and update the gallery wall behind the couch to add more color!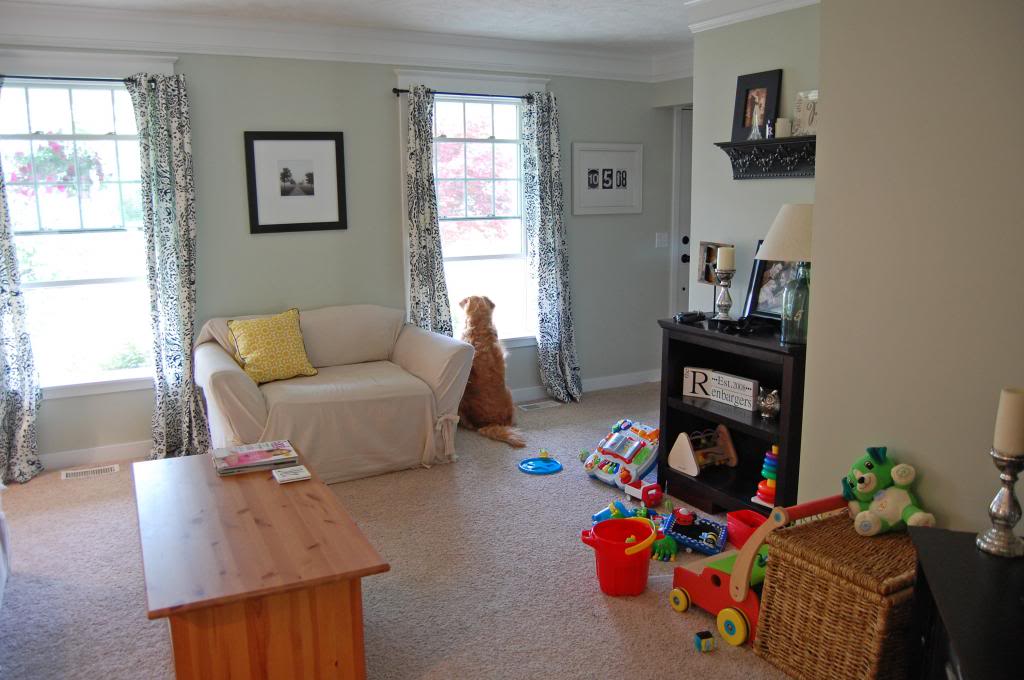 And in case you were wondering, here's the other, more chaotic, side of the room, thanks to Hudson and all his toys! The coffee table needs to be painted too...but what color?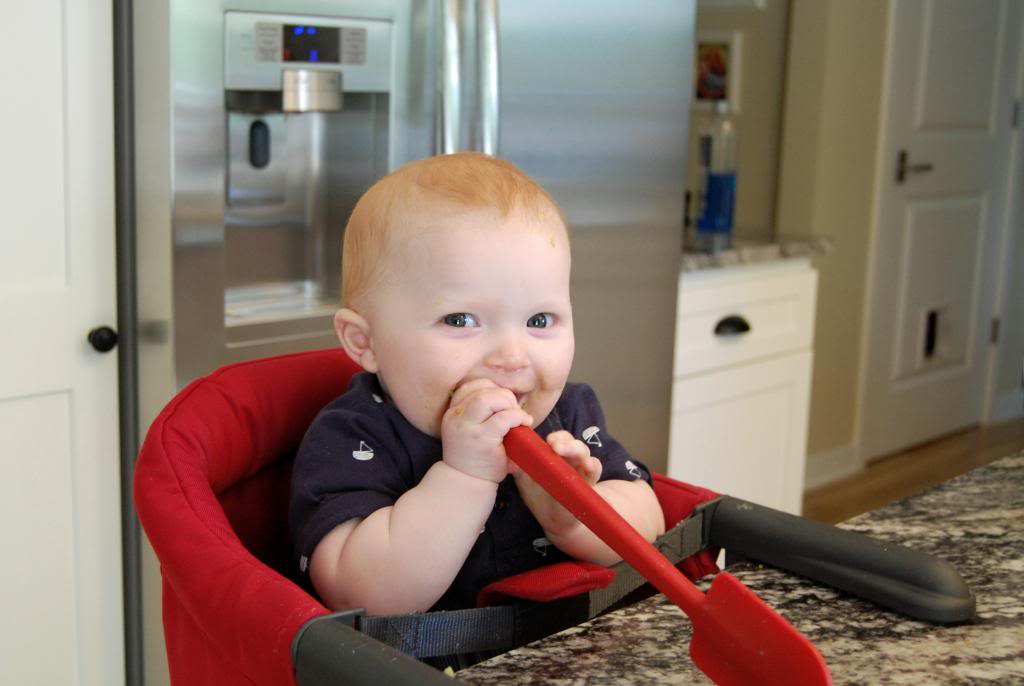 This little munchkin is slowing down my progress in that room big time....good thing he's cute (and that spatulas entertain him for a few minutes!) 15 Comments »