Over the weekend we were able to spend some time with our good friends, Mo and Ali and their handsome little guy Logan. Logan is about two months older than Hudson....it is amazing how time flies. Kelly, from one of my favorite blogs,
Kelly's Korner
, always mentions that when raising little kids the days are long but the years are short. And man, that is SO TRUE!
Some days I feel overwhelmed with all I have to do to take care of Hudson and keep our house running. The days seem long and tiring....but then I blink and another month has gone by. I know that we will be celebrating both of these precious boys' birthdays in no time at all.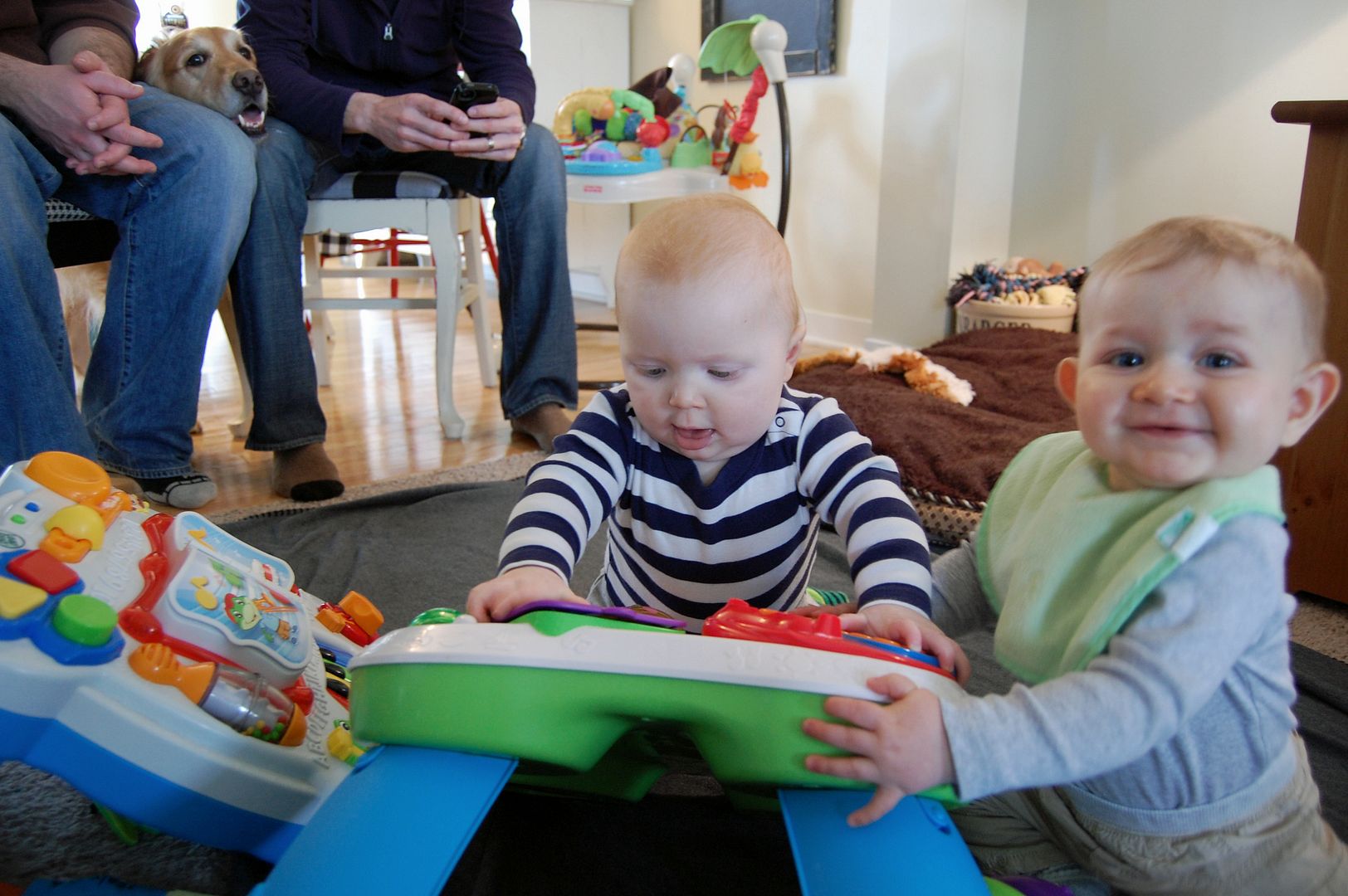 The boys had fun playing together and we enjoyed watching them just as much! I love Wrigley in the background of this photo. He wanted to play with the boys so badly!
It was really hard to get them to both look at me at the same time. They were to busy playing. I don't think that will ever change!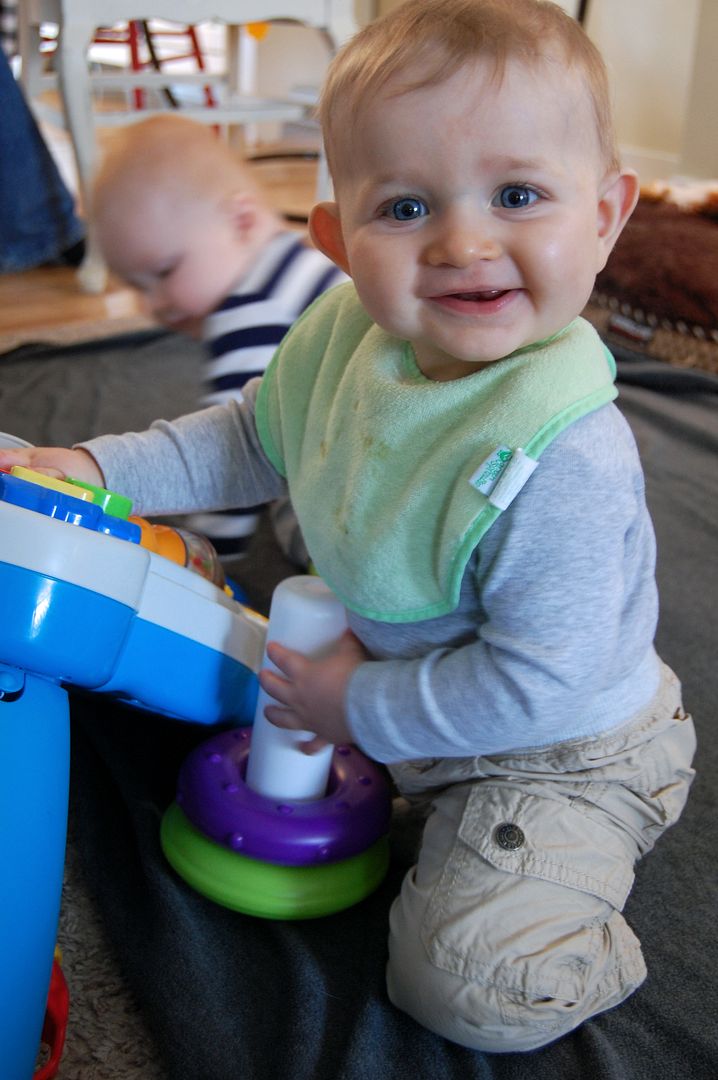 Sweet Logan.
Today I also want to introduce you to another fabulous Kelly! This Kelly blogs over at
Westover Manor
and is an amazing mommy to three of the CUTEST kiddos.
Hi guys, I'm Kelly!
Lover of all things tactile, obsessive nail biter and believer that there can never be too many ruffles.
Also, Mama to Quinn + twins - Avery & Rhys - designer, creative director & blogger at Westover Manor. Where I share my style, show off my little ones and talk a bit about love, life and design. We have a lot of fun here & hope you will too!
Westover Manor has been nominated as one of the Top 25 Mom's of Multiples blogs on Circle of Moms. And if people are so inclined they can vote for us
here
.
A few of my fave posts right now//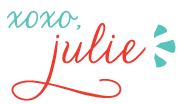 5 Comments »