Today I'm excited to welcome Leah from
Everyday Love.
Not only does she have a super cute shop of personalized items for babies (check out my
amazing giveaway here
) she's also a new mama and breastfeeding champ!
I'm an approaching thirty mama who loves to bake, craft and make to-do lists. Being a mom has been a dream for as long as I could remember. I had baby fever as soon as the husband and I were back from our honeymoon. Unfortunately, my journey to motherhood wasn't one I imagined. Despite what we went through, I wouldn't trade it in for anything in the world because it let us to Avery Grace, born on August 10th. Now, at six months old, she is such a sweet baby who loves to smile. I am so very blessed to be her mama and am grateful for everyday with her.
Breastfeeding isn't something I gave much thought to at the beginning of my pregnancy. I heard it was best for baby. My best friends all breastfed their babies for at least six months. I also read
this informative article
which helped me fully understand the benefits of breastfeeding. Going into it, I had no idea how hard it would be but I was determined to stick it out. Now, six months later I'm so glad I did.
Avery wakes up between 7 and 8 in the morning. She eats every 3-4 hours during the day. I've done baby led feeding from the beginning. I can tell when she's hungry, but don't let her go more than 4 hours during the day. I pump once a day, an hour or so after her first feeding. I've done this almost every day since she was born in order to build up my supply. I now have a freezer full of milk. I'm very "mother bear" about my supply. It's like gold to me. I try not to dive into it unless I absolutely have to. I'm saving it for some vacations we have this summer and our date nights once a month. We also recently started feeding Avery cereal at 6 months and I've been using the milk from my extra pumping session to make it.
When we go out, I just bring my nursing cover. I usually find a private place to nurse if we're out and about. I've fed in dressing rooms and in the car more times than I can count!
Not only is it a wonderful feeling to see my baby thrive and grow on what I've been able to give her, it's a wonderful bonding time. When Avery was little, I would just stare at her while she ate. Wondering what I did to deserve such a precious girl. Thinking about her life and the amazing things I know she'll do. As she became more alert, she would hold my hands or my shirt while she ate. It melted my heart every time. Now, she continuously smacks and grabs at my face every time she eats. She's definitely a wild one! Nonetheless, it is still a time I look forward to each day.
I don't produce a lot of milk. This has also been frustrating for me. When I pump each day, I only get about 2-3 ounces total (after 20-30 minutes of pumping). I would hear friends talk about how they are overflowing and have bottles for days. For me, it takes me 2 days of pumped milk to freeze enough for a bottle.
There are a few hurdles I had to overcome when it came to breastfeeding.
The first one was within the first week of Avery's life. She did well at the hospital with latching, but the moment my milk came in, that changed. She was crying all the time. Nursing was an absolute nightmare. I would honestly cry every time she would try to latch on. We even took her to the doctor after hours because it was so bad. They said she had Colic. On her 5th day of life, I decided to pump a bottle. I knew she needed to eat. From the minute she had the bottle, she was a different baby. She slept longer and was much happier (colic? Ha!). I called the lactation consultant in tears over giving her a bottle. I was afraid she would not be able to breastfeed afterwards and decided that if I had to pump for a year I would. The consultant told me to give it 48 hours for my supply to even out. So for 48 hours I pumped. I would try to nurse at every feeding for a few minutes and then I gave her the bottle immediately after to make sure she was full. After 48 hours of bottles, I tried to breastfeed again for an entire feeding. She latched immediately and hasn't had any problems since. I am so glad I made that phone call!
Next, we discovered that Avery had a milk protein allergy. We found out when she was 3 months old. Right then and there I had to make a decision. If I was going to continue breastfeeding, I would have to eliminate dairy from my diet. If not, she would have to go on a special (and expensive) formula. I decided that the best thing for her would be for me to continue and eliminate the dairy. I had to remember, it's not about me anymore. I could go without my favorite chocolate and coffee creamer for a year because it was the best thing for her. So I did. At first it was hard, but now it's a way of life. She should grow out of the allergy by one year according to her doctors.
Don't put lots of pressure on yourself.
Find a support system. Whether it's friends or a lactation consultant. I needed both!
I was the mom that said I would NOT give my child a paci or bottle within the first month of life. I gave her BOTH in the first week. Our doctor gave us the okay for both. She didn't get nipple/ bottle confusion. With this I would say, let go of expectations. You and your baby will figure it out together. Just take it day by day, feeding by feeding.
One of my best friends told me to just give it a month. It's what her sister told her when she called her crying wanting to stop. After that one month mark, it gets easier. It's worth it.
For more information check out a post I wrote while back,
One thing I was looking forward to with breastfeeding was dropping the weight. Watching it FALL OFF as many would say. Well let me tell you, that is NOT the case for everyone. I watched....and watched....and waited and nothing was falling. So I turned to Google (where else would I go?) and noticed that this is very common. Some women will keep weight on until they are finished breastfeeding. Fabulous, just fabulous!
Thanks Leah! We appreciate your honesty!
Are you a mama of multiples? I'm looking for someone to share their story of how they breastfed twins or triplets....please send me an email if you would like to guest post! (located at the top under "contact")

The Breastfeeding Diaries series now has a home at the top navigation bar! If you are new, make sure you click to catch up!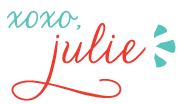 8 Comments »