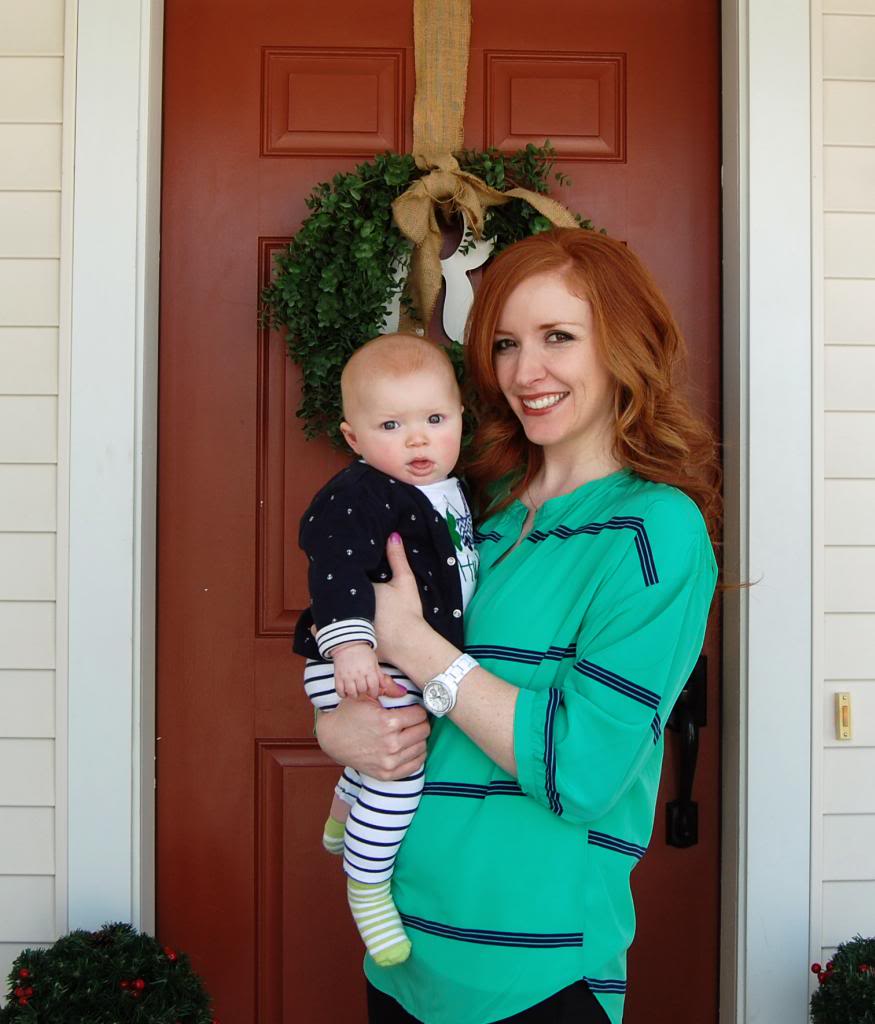 Happy day after St. Patrick's day! Did you wear your green yesterday or did you risk getting pinched! Hudson and I wore green.....it's a good color on us redheads!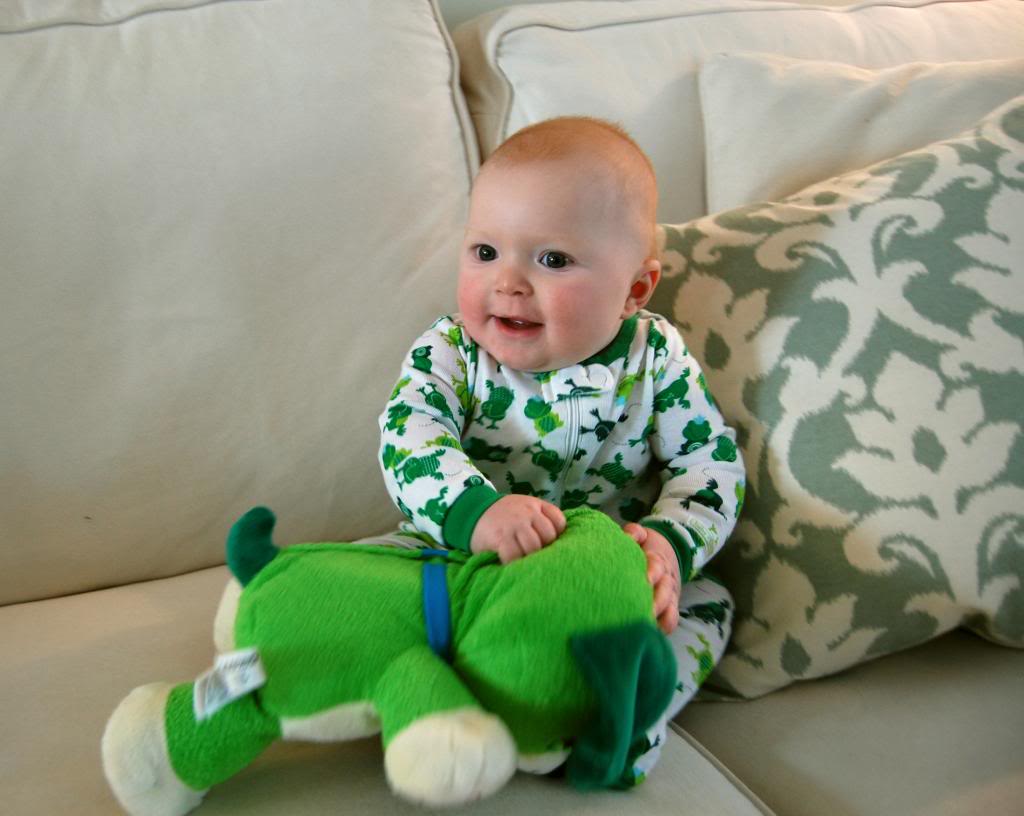 We also celebrated that morning with green jammies and a new toy!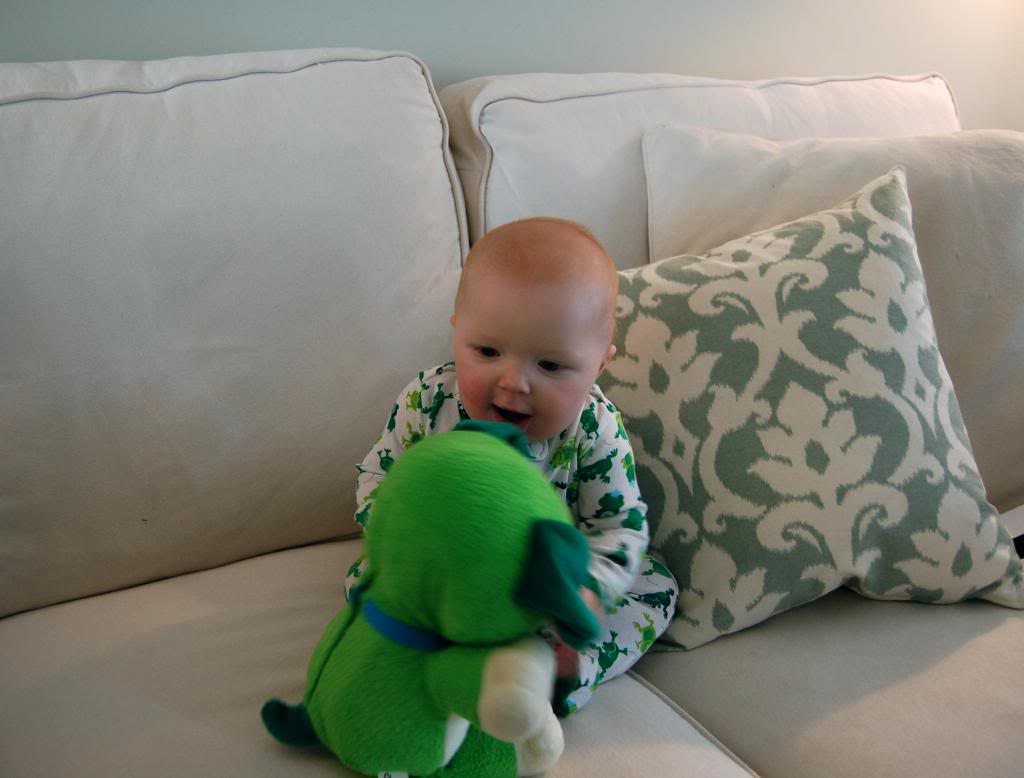 Hudson LOVED his Scout puppy from Leapfrog. It says his name and is all kinds of adorable! We've had it since I was pregnant and have just been waiting for the perfect time to give it to him. St. Patrick's day seemed appropriate since he's green!
Also, this happened. The husband and I shared a shamrock shake and it was amazing.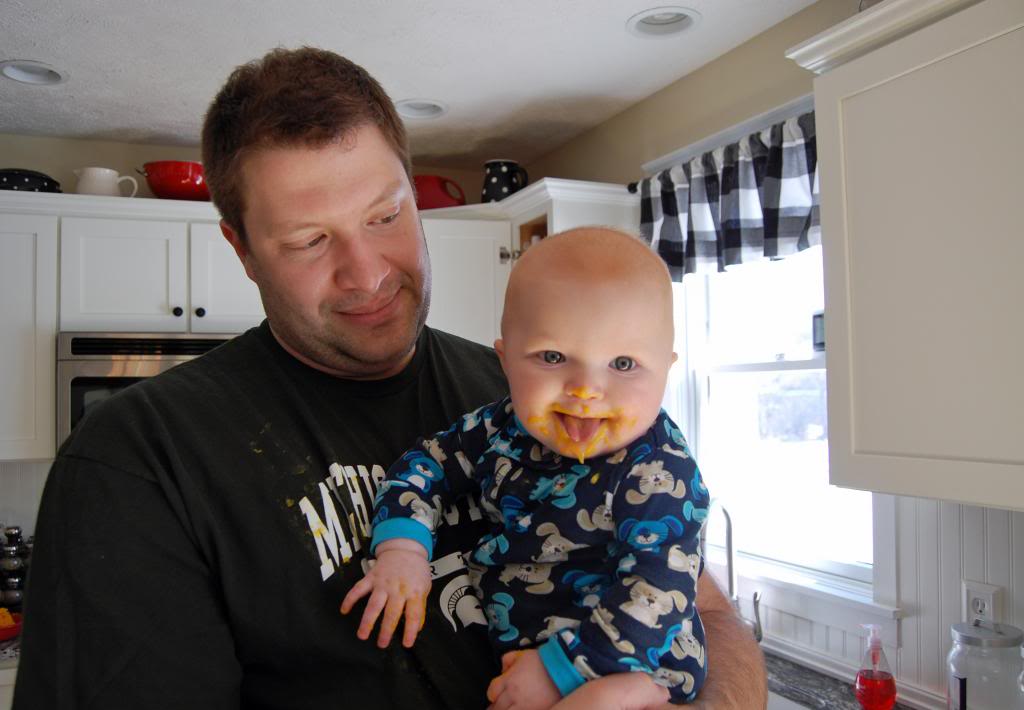 Later in the day (and one outfit change later) we made some homemade butternut squash for the little man. Hudson hasn't really been all that in to eating solid food but he LOVED the squash! We couldn't even get a bib on him.....when he's hungry, he's hungry RIGHT NOW....just like his mama. Squash got all over daddy too!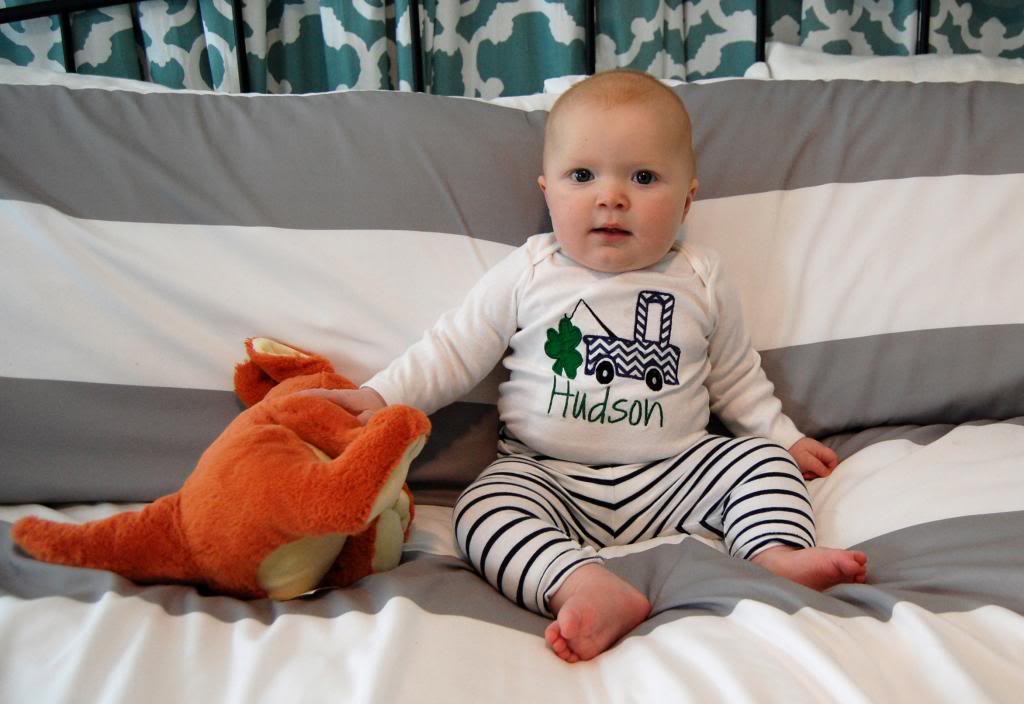 Thank you to everyone who entered the Simply Made With Love giveaway! And a big fat thank you to
Leah
for sponsoring it and making such adorable outfits! The winner of the $25 shop credit is
Valerie from Along the Way with V & J.
Congrats girl! Look for an email from me today. 19 Comments »