Valentine's Day is the perfect excuse shower your loved one with some "love" themed gifts! Here are a few of my favorites:
9. Kids
Arrow Leggings
and
Heart Leggings by Hello Merch
. I've been obsessing over these leggings for a while now...I think Hudson would look adorable in the arrow pair! And you better believe if I had a girl I would be all over those heart leggings.
12.
Henry in Love
book. I like the idea of giving Hudson a book for every holiday. This one is perfect because it's about a cute cat named Henry. (we also have a cat named Henry!)
What's on your list for Valentine's day?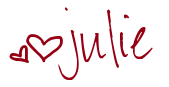 16 Comments »