Hi friends! Welcome to the first guest post for the Breastfeeding Diaries! I am SO excited to share several mom's stories with you....each entry I've read so far has been wonderful, touching, and inspiring. Today I'd like to introduce you to Holly from
Oregon Mama
. Holly and I are real life friends and have known each other since we were 15! She is one of the kindest, sweetest, most genuine girls I have had the pleasure of calling a friend. Not only is Holly a breastfeeding rockstar to her 8 month old baby Abigail, she is also the mama of triplets! Yes....that's right! Girlfriend has four adorable kiddos.
Take it away Holly.....
Whe
ther by pumping or nursing, the decision to provide breast milk for a baby takes commitment. And while pumping can be an effective (even sometimes necessary) way to provide nourishment to your baby, there is just nothing that compares with the experience of breastfeeding. I have done both. I've exclusively pumped for and breastfed…four babies. My first three came all at once, as triplets. They were born 13 weeks prematurely and were unbelievably small (our littlest weighed just 1 pound 9 ounces). They were unable to take food by mouth for the first few months of life, so I pumped. And pumped. And pumped. And pumped. Every three hours, on the hour, for six…long…months. It was a lot of work. It was, at times, very sad. It wasn't what I had dreamed of, and it definitely wasn't super-comfortable or attractive (two plastic flanges turning your nipples purple from milking you like a cow isn't quite as picturesque as a sweet baby at your breast). But pumping served a purpose: my babies got the perfectly-made-for-them breast milk they so desperately needed and it provided me with a tangible way to mother them at a time when there wasn't much
else I could do. At the time, I imagined pumping to be "easier" than breastfeeding: I could do it whenever I needed to just by sitting down with my pumping parts and clicking on the pump motor (I used the Medela Pump in Style Advanced, like Julie). When we came home from the hospital with all three babies, 110 days after their birth, I continued to pump. I tried several times to see if I could get the triplets to nurse, but they had gotten so accustomed to bottle feeding in the NICU that they considered nursing more of a time to play around than to actually eat – and with three babies eating every three hours around the clock and trying to pump in between – I felt too exhausted to keep trying.
My husband and my lactation consultant super excited about some of the first milk I had pumped for the triplets
Two years later, we found ourselves happily expecting our fourth child. And although breastfeeding her was something I desperately wanted to do, as a former "pumping junkie", the concept of breastfeeding exclusively seemed foreign and kind of overwhelming to me. Having grown up as an only child and not really ever seeing women nursing their babies in front of me, I had a lot of unanswered questions about the process. I knew it was best for baby nutritionally and there was a bonding element involved, but there was a lot I didn't know about it that made me feel kind of anxious that I somehow wasn't "prepared" or "qualified" to do it right, especially since my attempts with the triplets hadn't been successful. My best friend (a Bradley Method Instructor for natural birthing) lent me her favorite breastfeeding guide, Breastfeeding Made Simple, by Mohrbacher, and Kendall-Tackett) which alleviated oh so many of my anxieties. In a nutshell, it encouraged me to stop worrying and to stop trying to overcomplicate the process. Feeding at the breast is instinctual for baby and something baby is "hardwired" to do, just so long as that instinct isn't interrupted and baby is given every opportunity to nurse – especially during those first 40 days while mama's milk supply is being established. It taught me things I'd never heard before about milk production, like how milk levels actually rise and fall throughout the day and how baby might want to feed several times close together in a short period of time when those levels are high, also known as "cluster feeding". Had I not known these things ahead of time, I might have wrongly concluded that baby wasn't getting enough milk or that I was doing something wrong! The book gave me confidence that I really was prepared (and perfectly designed) to breastfeed. So when Abigail was born (naturally, and on her due date!) she was immediately placed on my chest to nurse, and now, eight months later, it's still her favorite place to be.
I still practice "responsive breastfeeding" (letting baby eat whenever she's hungry) because I find it makes for a very happy, contented baby and a really good milk supply. Baby knows best when to eat…and how much! And words cannot express the joy and intense bond I feel with this sweet babe as she takes her warm little hand and gently rubs my arm while she nurses, or slowly pats my other breast as she sighs happily, half-asleep, rhythmically swallowing in big, satisfied gulps. After the trauma we went through with the triplets, nursing Abigail has been a healing balm. I do most of her feedings lying down, both of us on our sides with our tummies touching. It is a welcome time of rest and reprieve throughout the day (not to mention a super convenient position at night); no sitting up, no tired arms from holding a heavy, growing baby, just pure breastfeeding bliss. Her chubby little legs and feet tucked just beneath my bellybutton is seriously just about too much adorableness to handle. But it's taken time and practice and perseverance to get here. Those first few weeks of sore nipples and engorgement were not easy. I saw a lactation consultant and had help from my doula to get me through it. I also recommend the My Brest Friend nursing pillow for at least the first month or two. It's really firm and clips around you to create a perfect little "shelf" right under your breasts to help support baby, because believe me - it can get pretty darn tiresome trying to hold baby's body and head with one hand and your breast with the other as you try to get a good latch in those early weeks! But that all gets easier day by day, and now if my nipple is anywhere near her mouth that girl will find a way to perfectly latch herself on to that thing like a puppy hanging from a new leather shoe…without any help from me at all!


Breastfeeding in public was a little tricky during the first few months. Newborns don't make it very easy to breastfeed discreetly, and Abigail refused to eat under a cover. A few of my friends recommended that I invest in a couple of nursing tanks – which has turned out to be the best investment ever! I bought a black one and a white one and I wear one every single day under my clothes (instead of a nursing bra) and I'm now able to nurse in public discreetly and with confidence because it provides quick, easy access for baby while still keeping my belly and back totally covered and her head covers the rest! I like the Basics brand from Target: they're stretchy and thin and super supportive. Like Julie, I've nursed a LOT in my car, but being able to nurse in public, wherever I am, has made feeding her so easy and convenient! Since I feel the most "exposed" during the initial lifting of my shirt and positioning her on my breast, I'll often go to a less crowded place or a restroom to get her latched on and then once she's feeding well and I've had a chance to arrange my shirt so I'm mostly covered up, I'll carry her back to wherever I was…while she eats, and with a nursing tank on it basically just looks like she's fallen asleep in my arms! I've found many people to be openly supportive and encouraging (lots of smiles and nods of approval and such), but on those days when I'm feeling a little timid or even "guilty" about nursing in public, well then I almost feel like it's my duty to be bold and to help normalize breastfeeding in our culture by doing it wherever I am when she needs to eat, with a confident smile on my face and a big, happy baby on my breast. And as a wise breastfeeding friend of mine likes to say: "If they see a nip, they see a nip. If they don't like it they can stick their head under a blanket or go eat their lunch in the bathroom!"


Breastfeeding has become truly effortless these days. I can nurse Abigail lying down, sitting up, even walking around the house and holding her with one arm while I get stuff done! Her food is always available, it's always the perfect temperature, it's the perfect nutrition for her little growing body, and nothing feels as good as watching baby satisfied at the breast. Knowing what I know now after these first 8 months of breastfeeding Abigail, I really wish I hadn't given up on it with the triplets. Even if I hadn't been able to breastfeed them exclusively, I wish I wouldn't have missed the opportunity to at least "nuzzle nurse" them (breastfeed for comfort and bonding rather than strictly for nutrition) and enjoy that special bond that only breastfeeding provides. At the time I was in survival mode and very stressed about pumping enough milk for them. Now I see I was overcomplicating it all, and that truly, breastfeeding is just as easy as any other method of feeding (if not easier)…and the most rewarding, too. Shortly after Abigail was born I met an elderly woman, in passing, while I was out with my new baby. With tears in her eyes as she gently touched Abigail's tiny, pink, wrinkled newborn foot she said: "I breastfed every single one of my babies. It was the sweetest time of my life." I know many years from now I'll feel the very same way about breastfeeding. Actually, I already do.
If you have any questions for me or Holly, please email me (under "contact" at the top).
Catch up with the Breastfeeding Diaries here:
Part 1: Getting Started
Part 2: First Days
Part 3: Getting Established
Part 4: Pumping and Working
Part 5: Moving Forward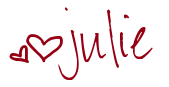 22 Comments »