As a blogger I have had the privilege of working with some pretty wonderful people. One of those wonderful people is Crystal, of
Crystal Faye
. "Preppy chic" are the perfect words to describe this super cute online boutique. In fact, I love her stuff so much I was willing to stand out in the freezing cold and icy rain to model my items....that's dedication people!
Seriously, aren't they lovely?
Want to win your own Charlotte Chain Necklace and Crystal Channel Bangle? Enter below!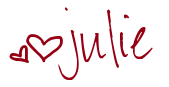 47 Comments »