Now that I'm a mom, I spend a lot of time thinking about how to raise this special little boy that has brought so much joy to my life. I want him to be gracious, thankful, kind, and sincere....and an important part of that means being able to say thank you. I want Hudson to learn the importance of the thank you note from an early age. It's such a simple gesture but it can really mean a lot.
Do you know what makes writing a thank you note more fun? When the notes you use are cute and personalized! I received these beautiful thank you notes for Hudson from
Tiny Prints
. And let me just say this....I LOVE THEM!
I knew the notes would be perfect because Hudson's birth announcements from Tiny Prints were beyond adorable. You can read about them
here
....they are still one of my favorite things. Was he ever that small? Time is flying!
Tiny Prints has an
amazing selection of thank you notes
....I seriously had the hardest time picking just one! Hudson thought long and hard about what he would write in his thank you note.
I'm excited to start teaching him the importance of saying thank you and being grateful.
As a kid I remember the thrill of receiving something in the mail addressed to me....actually it still brings me joy! I love getting mail, don't you?
I love these sweet notes with Hudson's name on them. You can find them
here
. Do you love getting a note in the mail? Do you have a go-to personalized stationary?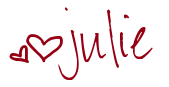 24 Comments »