2012 was a pretty good year.
How is Christmas already over? Now that I have a baby time really flies.....it's very bitter sweet. I do have to say that Christmas 2012, despite having a sick baby, was our best yet. We spent most of the season at home soaking up Hudson's smiles and taking care of our sweet little guy. We decorated less. Shopped less. Baked less. It was actually kind of perfect.
Hudson was the star of our Christmas for sure! Santa was really good to him this year. Here he is getting ready to open his presents Christmas morning. He got lots of new clothes, pajamas, books, a stuffed elephant and bear, some fun toys, and money for his college account (mommy and daddy's favorite!).
Note to all new moms: have several pairs of back up Christmas pajamas for your little one and for yourself. Hudson threw up on me and himself twice before we even got to the present opening, and then one more time when we finished! Luckily I had lots of back up Christmas jammies for him.....but didn't have any for myself!
My sweet little boy. After our rough start that morning he started to feel better and managed a few smiles.
We had our family over to our house for Christmas dinner. Well, scratch that, it was more like Christmas lunch! (Baby goes to bed at 7pm = early dinner at our house!)
My mom helped decorate my table and it turned out gorgeous! The plates and glassware are mine, but everything else is hers....I'm totally stealing those gold glitter trees!
There's our smiley boy! We put together Hudson's jumper and he LOVED it. It's so fun to see him bounce around!
The biggest hit (besides his bouncer) was this hungry hungry caterpillar that my neighbors from California sent Hudson. He is OBSESSED with it and it is his new favorite toy.
I must have been good this year too.....my husband surprised me with my favorite See's candy and new Ray Bans...LOVE them!
Hudson also got a little people nativity set, which is just about the cutest thing ever.....my husband had a little too much fun with some of the toys, as you can see.
I hope you had a wonderful Christmas! I am so excited to get back in the groove of blogging in 2013 and have some fun posts and giveaways planned!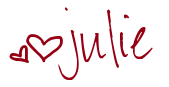 28 Comments »