For awhile there, I didn't think I'd ever see this day. My kitchen makeover is finished!!!!
I. Love. it.
Let me give you a little reminder of what it used to look like.....
Absolutely nothing wrong with it....but it just wasn't "us".
The first step was putting beadboard on the island. It was my birthday present from my mom and husband...you can read about the process
here
.
If you give a girl some beadboard, she's gonna want to paint it.....
So we had the cabinets painted white. I've wanted the cabinets white since the moment I stepped in to the kitchen. We hired someone to do it (I was 9 months pregnant after all) and it was totally worth it. I blogged about that
here
.
We could have just stopped there. But if you give a girl white cabinets, she's gonna want some granite counter tops.
Thankfully, my husband is amazing and agreed we should go for it!
I blogged about getting the granite installed
here
. But do you see the gap where the back splash and granite don't meet?
Well....if you give a girl some granite, she's gonna want a new back splash.
Bam! Beadboard back splash for the win.
My husband and my mom installed it themselves. And it is awesome.
Love love love.
It took them a while to finish it....turns out when you have a baby every other project you have comes to a standstill.
My kitchen has been torn down and put back together more times than I can count....but it was worth it!
But....if you give a girl a beadboad back splash, she's gonna want to paint the kitchen.
Shhhhh....don't tell my husband that's next!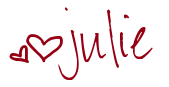 34 Comments »