And now, a post in list form....because it's Monday....and I'm tired.
Thank you for your prayers and good thoughts on my last post. Hudson did okay at day care. He was sort of fussy for them and is still unsure about taking a bottle, but overall he did fine. I, on the other hand, cried in the parking lot and the entire drive to work.
Hudson stays home with me on Wednesdays and daddy or grandma on Fridays...which I am so thankful for. Any tips for helping a breastfed baby take a bottle?
Want to know what's awkward? Pumping at work.
Now that I'm no longer on maternity leave the weekends are even more precious. More time with my little man = a happy mama. But weekends just go by way too fast.
Hudson slept through the night last night! And I couldn't even enjoy it because my boobs hurt so much.
Finally ordered our Christmas cards......I feel so behind this year. My OCD tendencies usually mean I have them addressed and ready to go by the first of December. Oh well.
I really want some cute reindeer/snowflake leggings. Does anyone know where I can find some that don't break the bank?
And because I can't post without a picture....here is one of my sweet little man. It's so hard to leave him!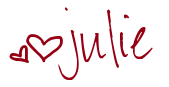 17 Comments »