Now that Hudson's
birth announcements
are out I wanted to share them with you! I wish I could have sent one to all of my readers....you guys are the best!
After a lot of hunting around for the perfect announcement we decided to use
tinyprints
and I'm so glad we did because they turned out so cute!
The front
And the back!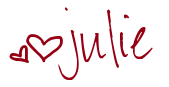 26 Comments »