Here's the pin I picked....
Baby hand print on a baseball....a perfect keepsake for a baseball loving husband like mine!
Here's what you'll need: A clean baseball and an ink pad. This project cost me zero dollars since I already had the baseball on hand thanks to my husband and stole an ink pad from the hospital when Hudson was born. That's right, I've resulted to a life of crime all for the sake of this blog! Oh and I recommend a sleeping baby for this project too. It's not mandatory that the baby be adorable.....but luckily mine is!
By the way, this happened....
One of these prints is not like the other...someone stepped on the ink pad which resulted in this little gem.
Thanks Sophie. Sorry I don't have a baseball for your print too.
So what pins have you re-created??? Make sure to check out the other pins in the link up!
P.S. Don't forget to enter my Shabby Apple giveaway
HERE
!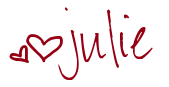 32 Comments »