Happy Monday everyone! We had a wonderful weekend. Breakfast downtown, date night, movies, and chocolate fondue.....doesn't get much better than that! I've also been busy working on a mini makeover for our master bedroom....and although it isn't done yet, I thought I'd share a sneak peak!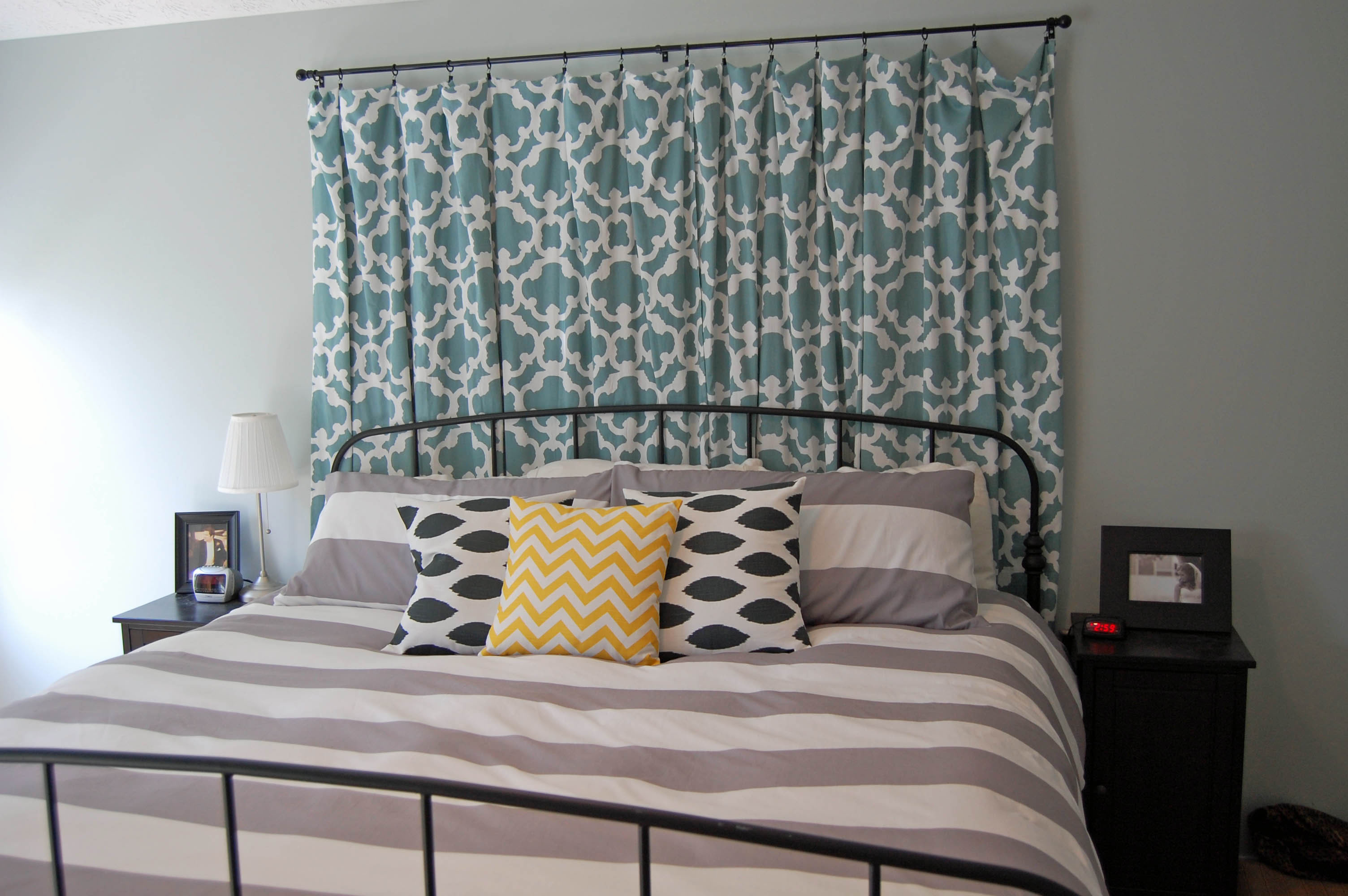 We got new curtains (which are actually two shower curtains from Target!), a new duvet cover, and new pillows. It's so much cuter now.
Here's a reminder of what it looked like before: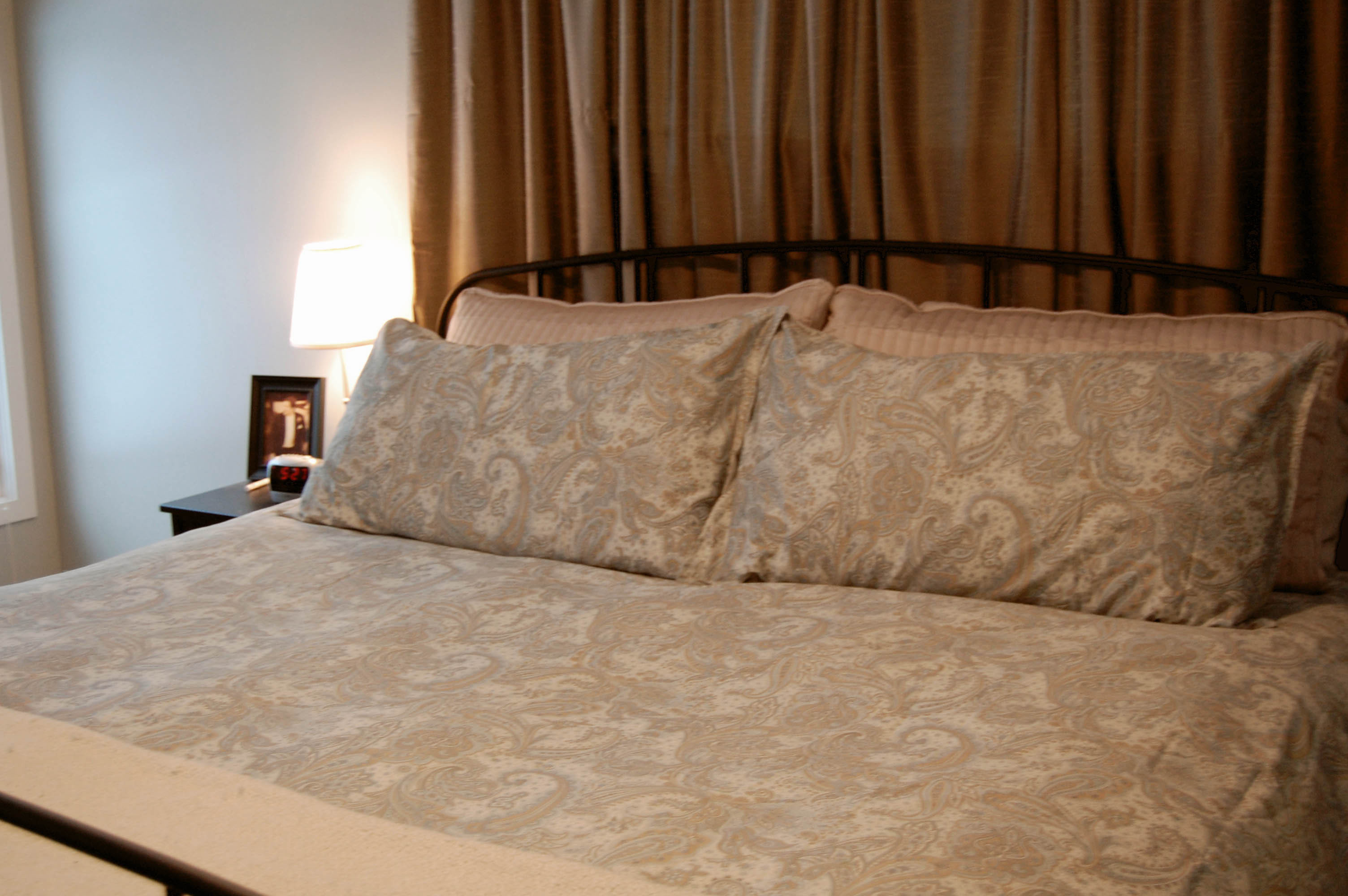 The brown tones clashed with our newly updated bathroom (you can see that
HERE
) so they had to go!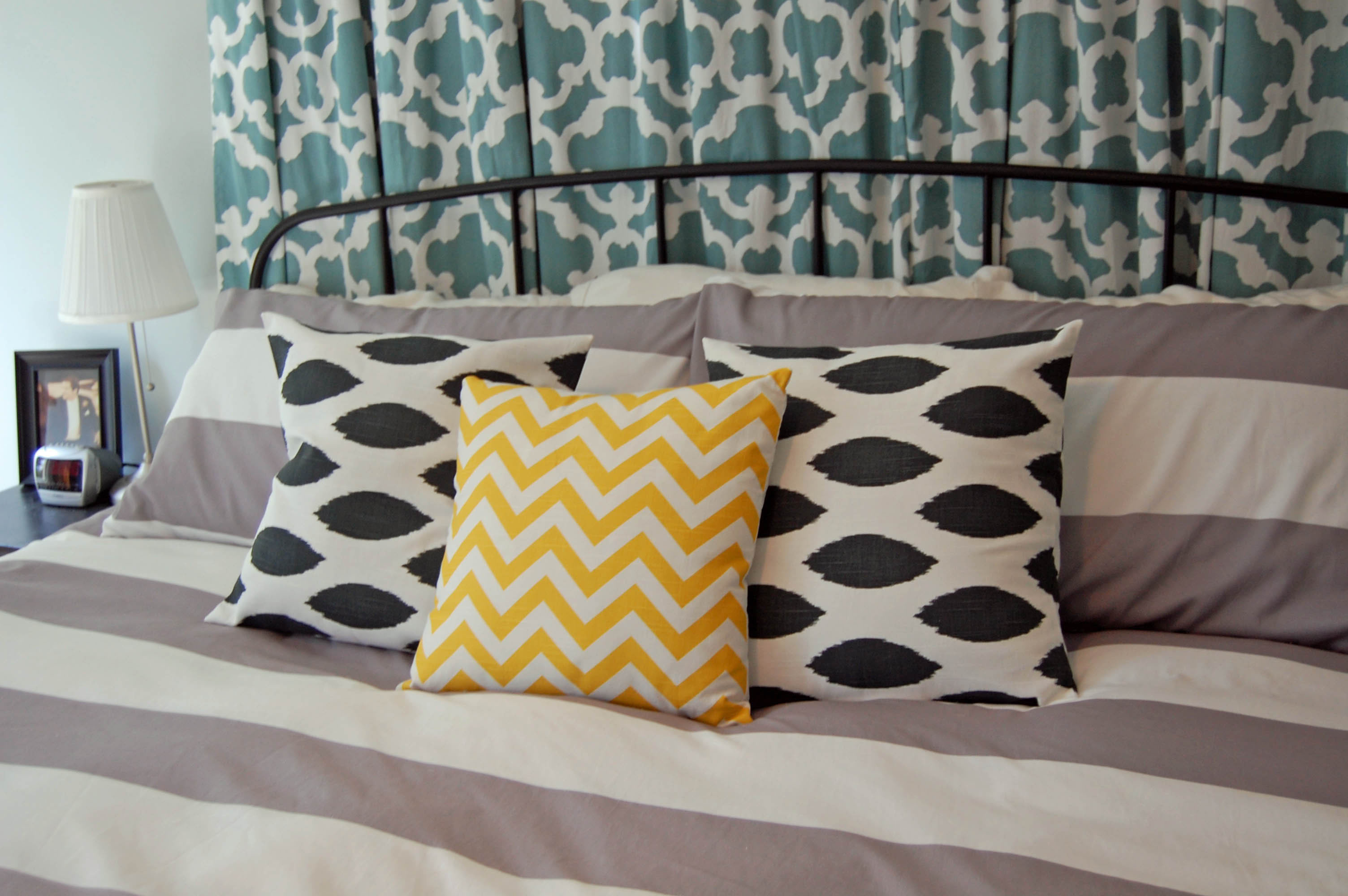 LOVE our new look. The pillows are from Etsy. Recognize that yellow pillow? I stole it from our guest room. It will be replaced once I find something else to go there, but for now, it works!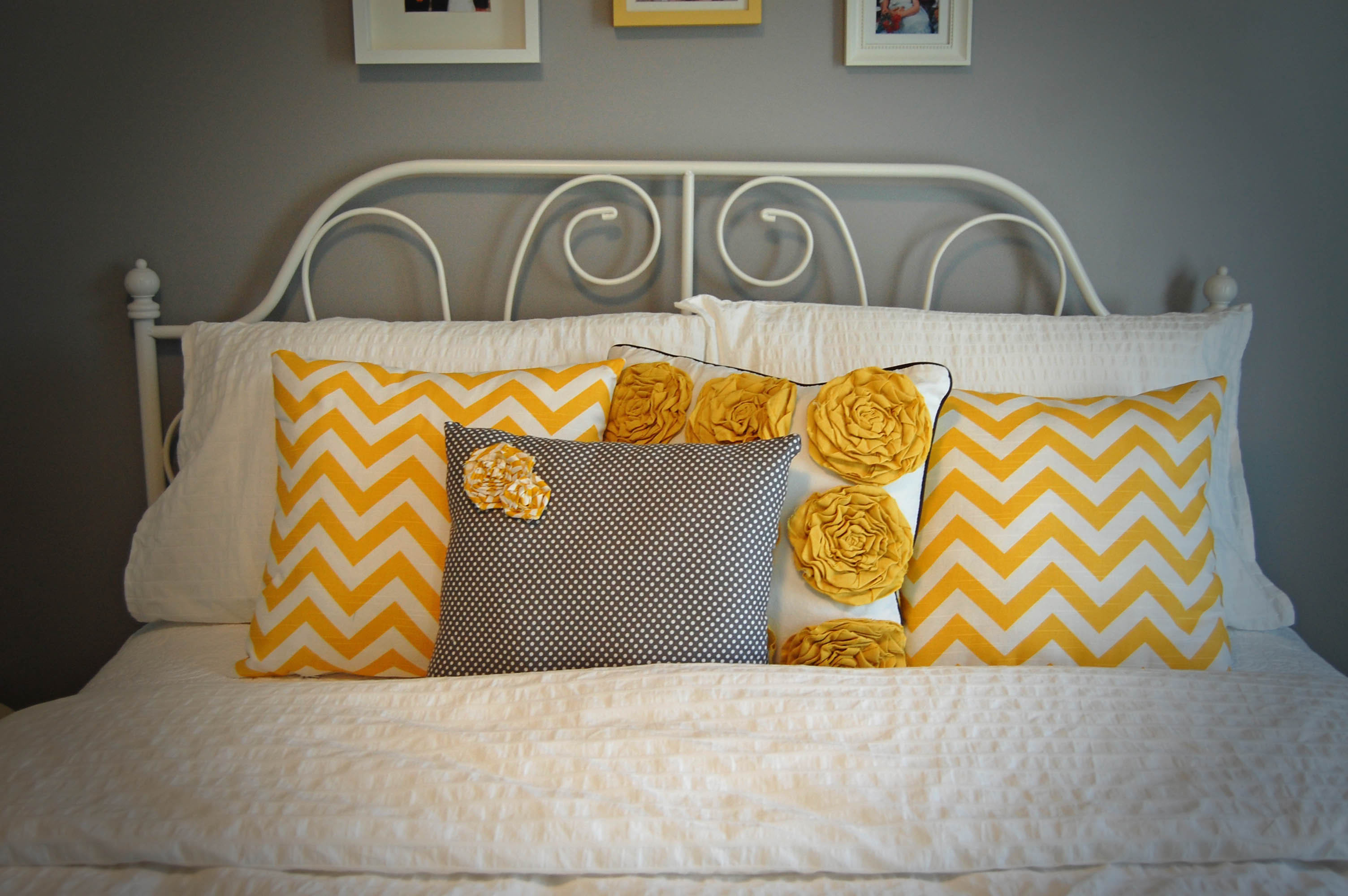 Here is where the yellow pillow normally lives. I "shopped" my house to find pillow for the photos.....which is one of my favorite tips to decorating on a budget! Want some more budget friendly decorating ideas? Head on over to
All in My Twenties
to read my guest post today! I'd love to hear what you think!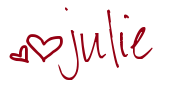 22 Comments »