How far along?
37 Weeks. My baby will be here in 3 weeks! Isn't that crazy? Looks like baby boy is still breech. I've been going to a chiropractor trained in the Webster Technique 3 times a week to help adjust my hips so that the baby can turn....so we'll see if that helps. If anything it feels good! I'm also swimming and doing yoga. I feel much more calm about it than I did last week.
Maternity clothes?
Still a mix of both maternity and non-maternity.
Stretch marks? Nope....just 3 weeks to go until I'm in the clear!
Sleep: It's still difficult to get comfortable, but seeing the chiropractor has definitely helped with my hip and back pain. I highly recommend it to all of my pregnant friends!
Best moment this week: Relaxing over the weekend and getting ready for baby

. The husband put together the swing, bouncy seat, and installed the car seat, so we are ready to go.


Miss Anything?

I miss being able to paint my toes and shave my legs without breaking a sweat!




Movement:

Still lots of movement.




Food cravings:

Watermelon, lemonade, and strawberries.
Anything making you queasy or sick:
No.
Labor Signs: Zero. And we want it to stay that way. My c-section is scheduled for September 5th and I'd really like to make it to that day.
Symptoms:
Swelling in my hands when I get too hot...but that's about it.
Belly Button in or out?
It's flat.
Wedding rings on or off?
On...most of the time.
Mood:
I'm feeling much better this week. Still hoping that baby boy turns sometime soon, but in the end we just want a healthy baby.
Looking forward to:
My
final baby shower this weekend and finishing up the nursery with a little help from my mom. It's so close to being done!
Don't forget to enter my Stella and Dot giveaway HERE!
17 weeks, 27, and 37....yikes!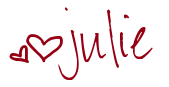 29 Comments »