How far along?
36 Weeks. I had an unplanned ultrasound yesterday because my doctor couldn't tell what position baby boy was in. Turns out he's breech....just like his mommy and his daddy. I cried in the doctor's office. And then I cried with my mom during lunch. And then cried to my husband. I don't know why I was so upset....pregnancy hormones got the best of me. I really don't want to have a c-section but I realize it's basically out of my control and that in the end it will be fine. The husband made me a playlist of songs for my ipod so that we can try and get baby to move down towards the music. And I went for a swim yesterday too (which is also supposed to help him move!). So we'll see.
Maternity clothes?
Still a mix. I basically only wear dresses and skirts now...that's all that is comfortable!
Stretch marks? Nope.
Sleep: It's getting harder to find a comfortable position but really it isn't that bad. I think staying up late watching the Olympics is the real reason I'm tired!


Best moment this week:

My baby shower over the weekend.....and that my mom, mother-in-law, and sister-in-law cleaned my entire house! I love a clean house so much. Oh, and my kitchen cabinets are now done! I'll post photos next week.
Miss Anything?

Not really.




Movement:

Still lots of movement. Now I know that hard spot I keep feeling by my ribs is his head and not his butt!




Food cravings:

Still craving lemonade and ice cream.
Anything making you queasy or sick:
No.
Symptoms:
Lower back and hip pain and some hand swelling.
Belly Button in or out?
I've decided belly buttons gross me out! Mine is flat right now.
Wedding rings on or off?
On...most of the time.
Mood:
I'm feeling very happy and blessed to have a healthy baby....but I'm still a little upset over him being breech.
Looking forward to:
Checking some things off our to-do list this weekend and visiting friends.
16 weeks, 26, and 36. Crazy how fast this goes!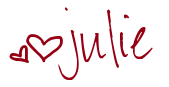 24 Comments »