How far along?
32 weeks...only 8 more to go! This pregnancy is flying by.
Maternity clothes?
Still a mix of maternity and non-maternity.
Stretch marks?
Nope.
Sleep:
I'm starting to have a harder time finding a comfortable position at night, but at least once I do I fall asleep quickly. Still getting up twice to go to the bathroom.
Best moment this week:
Taking our maternity photos...the husband was so sweet the entire time, and we just love our photographer. And a special thank you goes out to all of you for your sweet comments on our sneak peak photos....you all sure know how to make a big pregnant girl feel good!
Miss Anything?
I miss sleeping on my stomach, but that's really it!
Movement:
Still lots of movement going on in there. My doctor couldn't tell if baby boy is head first or butt first...he was moving too much.
Food cravings:
I'm sticking with fruit and ice cream....sometimes that's all I want for dinner!
Anything making you queasy or sick:
No.
Symptoms:
Still some swelling in my fingers when I work out or when it's hot. And it's getting harder to take a deep breath....little guy is taking up too much room in there.
Belly Button in or out? In, but it's getting flatter...I prefer not to really look at it!
Wedding rings on or off?
On
Mood:
Happy...I'm sometimes stressed and overwhelmed but I don't think I've ever been this happy!
Looking forward to:
My birthday on Saturday and starting our kitchen upgrade next week!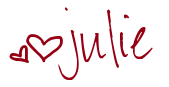 24 Comments »