Happy Wednesday! This week has been crazy busy....I'm already counting down the days til the weekend!
Let's talk about my favorite pins this week, shall we?
Alright, this settles it...I need to find some old wood or an old door and do something like this asap.
I love this idea: Find an old coffee table and paint it with chalkboard paint and use it as a game table. This would be adorable in a playroom!
Wrap your coffee tins in twine or rope. Cheap and adorable.
It was 90 degrees here yesterday....so I made some of these frozen puppy treats for Wrigley and he LOVED them!
Adorable bathroom printables. This would be perfect for a kids bathroom.
We are in desperate need of an umbrella for our picnic table. I might need this one asap.
We've been working on our kitchen upgrade plan....totally obsessed with this sink and white cabinets.
Frozen s'mores. Need I see more?
What are your favorite pins this week?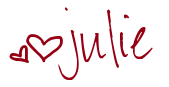 22 Comments »