Happy Wednesday! I missed Pinteresting Wednesday last week because I couldn't get my act together, but this week I'm back!
Spray painted doily canvas. Why didn't I think of that? Such a cute and easy idea.
LOVE these painted mirrors and frames. I need to make these asap. Someone keep me accountable so that I actually do it!
Wrap twin around colorful pots....so pretty!
Bow tie and suspender onezie...I die!
Love these doggie pillows.....I'm going to try and make a Wrigley silhouette pillow for the baby's room.
The husband and I are talking about doing some simple upgrades to our kitchen before the baby is born. This is my inspiration photo....except our floors are much lighter and hardwood. But I LOVE this kitchen!
Fried pickles? YES PLEASE!
What are your favorite pins this week?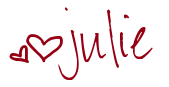 26 Comments »