Happy Wednesday! I didn't spend much time on pinterest this week....except when I was drooling over kitchen makeovers. I still managed to find a few cute things for Pinteresting Wednesday!
DIY sunburst mirror using paint sticks. I SO need to make this.
Adorable card for an anniversary.
So so true.
One of the kitchens I'm drooling over. Can somebody come give my house a makeover please?
Cute idea for ice cream for a party...then you don't have to scoop it!
What are your favorite pins this week?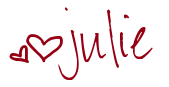 13 Comments »