How far along?
30 weeks. Only 10 more to go! This pregnancy is going by so fast.
Maternity clothes?
Still a mix.
Stretch marks?
Nope. For those who've asked I'm using Burt's Bees Mama Bee Belly Butter.
Sleep: Knock on wood, but I'm still sleeping great.
Best moment this week:
Finally finishing our birthing class. My poor husband thought it was torture! It really wasn't that bad but so much of it is common sense. We didn't really learn much. I know everyone goes to a class and I'm glad we did, but looking back we could have totally skipped it. I am thankful that after the class I have more confidence in myself.....I know now I want to move around and try to progress as much as I can before the pain gets too great and I ask for an epidural.
Miss Anything?
Not really.
Movement:
Yes, he's still a wiggle worm. My doctor said yesterday it looks like he's butt first. I was a breech baby and so was the husband. Let's hope our little guy moves and isn't as stubborn as his parents!
Food cravings:
Ice cream! And lots of fruit.
Anything making you queasy or sick:
No.
Gender:
Baby boy
Symptoms: My only "symptom" is a big pregnant belly.
Belly Button in or out?
In, but it's getting more shallow.
Wedding rings on or off?
On
Mood:
Good. I still feel the itch to decorate and re-do my entire house!
Looking forward to:
Relaxing this weekend and enjoying some ice cream!
And just for fun....10 weeks, 20 weeks, and 30!
And don't forget to enter my bracelet giveaway HERE.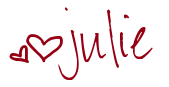 29 Comments »