Happy Wednesday! This week seems to be going by fast...which is good. I can't wait for some down time over the weekend.
What would Wednesday be with out a little Pinterest fun?
I love these pallet shelves. I'm thinking something like this would be perfect in baby boy's room.
DIY project with burlap and a monogram. Two of my favorite things!
Hang a mason jar in your kitchen or bathroom for fresh flowers...so cute!
I love everything about this. The green. The gallery wall. The big letter. The lamps.
LOVE this diaper bag....doesn't it look like me?
Nutella fudgesicles. The husband has become obsessed with nutella lately. Maybe I should make him one of these as a special treat.
Caramel apple dips....such a cute idea!
Are you on Pinterest? I would LOVE to follow you! What are your favorite pins this week?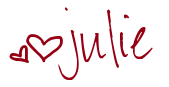 19 Comments »