How did the weekend go by so fast? Can it be Friday again please?
We spent the weekend up at my mom's lake house. It was very relaxing and the weather was absolutely perfect! And of course we ate way too much yummy food...including some steaks the husband grilled for lunch.
Wrigley went on a canoe ride with us....he loves being out on the water.
And of course we celebrated Wrigley's 3rd birthday!
I think Wrigley wants to live up at the lake. He had so much fun and was totally worn out on Monday! Oh, and see our kayaks in the background? I finally got to test one out and it was fun! But I did fee like I was going to tip over....my balance is definitely off lately.
My mom's cat Scout "helped" us with this puzzle that we've been working on for weeks. It was hard!
For dessert I made
Pioneer Woman's Blackberry Cobbler
. It was delicious! If you make it be sure to use self-rising flour....we didn't have any and it still tasted yummy, but something was off.
Yum. Can we re-live the weekend please? I hope you all had a wonderful Memorial Day!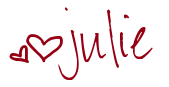 18 Comments »