We finally finished baby boy's dresser!
We LOVE how it turned out! It's actually a darker red in person.
The husband used this dresser before we were married. It originally belonged to his grandparents....so it's old! We didn't know if we could salvage it but thought it was worth a try! The husband sanded, painted, replaced the hardware, and added the numbers to it. The paint we used was Sherwin Williams Antique Red in their low VOC paint. The hardware is all from Lowe's and the numbers are actually house numbers screwed into each drawer. The whole project cost about $40....not too bad!


I can't wait to start putting baby boy's clothes in it! And as you can see he already has some furry friends waiting for him. My mom bought us the kangaroo, the zebra is from Pier 1 (I just had to have it after seeing it on
Natasha's blog
!) and the lion is from
Erin
and was actually the first baby gift we received. The football helmet was the husband's when he was little!
And here is a sneak peek at our crib...filled with yet to be washed baby boy clothes and some toys of course!
I picked up these adorable numbered baskets at Home Goods....but still haven't been able to find the #2 basket. If anyone sees it at Home Goods please let me know! I'll pay you back plus shipping! Oh and the Sleep Sheep is so soft and was a gift from my friend Katie.
Another little sneak peek at some of the old toys that we hope to use as decorations. I can't wait to start putting things together!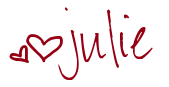 41 Comments »