How far along?
24 weeks.
Baby can hear me when I talk...and can also hear loud noises like sirens and Wrigley barking!
Maternity clothes?
Yes and no. I need maternity tops mostly for the length! I think it's time for a shopping spree.
Stretch marks? Not yet.
Sleep: Still sleeping like a rock and loving my body pillow. Sophie loves to sleep on the body pillow too....it's so cute.
Best moment this week:
Hearing the baby's heartbeat (and confirmation that we have a wiggle worm on our hands!), getting the stupid glucose test over with, and seeing my belly move when he kicks. It is SO strange!
Miss Anything? Sleeping on my stomach.


Movement:

Lots of kicks and movement in there.




Food cravings:

I'm still craving chocolate milk like nobody's business!


Anything making you queasy or sick:

Not really.
Gender: Baby boy.
Labor Signs: None.
Symptoms:
No leg cramps this week! Stretching before bed, drinking extra water (I already drink a TON) and eating a banana a day seemed to have helped. The only real symptom this week is the ever growing belly. I work in higher education and my students have been on break for several weeks. Now that they are back in class and I finally have a belly it's so funny to see them realize I'm pregnant!
Belly Button in or out? In
Wedding rings on or off? On
Mood: Happy
Looking forward to: Registering (maybe this weekend if we have time) and finishing up the dresser for the baby's room.
Wrigley is happy the baby can hear him too!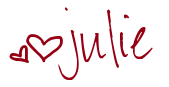 26 Comments »