How far along?
26 weeks.
Baby is the size of a head of lettuce.
Maternity clothes?
Still yes and no.
Stretch marks? Not yet.
Sleep: All I really want to do is sleep on my stomach, which is now impossible. Otherwise I'm still sleeping okay.
Best moment this week:
Working on baby's nursery and finally registering! It was totally overwhelming. We did as much as we could before calling it quits. I still have to go back to the store to register for a stroller, car seat, and diaper bag....plus all of the random stuff we probably missed when we were too busy adding toys! So tell me.....what was the one thing you registered for and never needed? What was the one thing you wish you registered for?
Miss Anything?
Sleeping on my stomach and Subway
sandwiches
.
Movement:
Lots and lots of movement...especially when I'm in bed reading.
Food cravings:
Still loving loving my chocolate milk and raspberries.
Anything making you queasy or sick:
Not really.
Gender: Baby boy.
Labor Signs: None.
Symptoms:
How can I say this without embarrassing myself? If you are my husband's friend, please stop reading this now. Let's just say it's hard to poop when you are pregnant and leave it at that. And on Monday when it was over 90 degrees my hands swelled up after being in the sun for a half an hour...so that was no fun!
Belly Button in or out? In
Wedding rings on or off? On
Mood: Happy
Looking forward to: Getting some artwork up on the walls in the nursery and seeing good friends this weekend!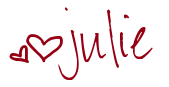 28 Comments »