Happy Monday everyone. We had a great weekend. But before I get to what we did, I have to let you all know I got to see The Hunger Games!
It was so so so good. I think that even if you haven't read the book (which, shame on you! Go read it right now!) you would still enjoy this movie. I loved every minute of it and it was really well done. I can't wait for the next movie to come out. My only complaint? I could have used some more Gale screen time. That should be self explanatory if you've ever seen Liam Hemsworth.
Anyway...back to our weekend. On Friday Miss Sophie got her first collar.
Which was promptly removed because it is still way too big for her. Little miss is a tiny thing.
On Saturday morning the husband and I went up to my mom's lake house for the weekend....and there was a baby pony at a near by farm. Of course I had to snap a photo! He was SO cute....and scared of me. And don't let this picture fool you...he was HUGE.
We had fun shopping for Amish furniture and kayaks with my mom.....and of course had some good food too!
When we got back home on Sunday our tulips were out! It's FINALLY Spring at our house!
How was your weekend?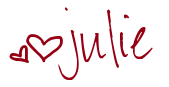 15 Comments »